January 12, 2021 - 1:25pm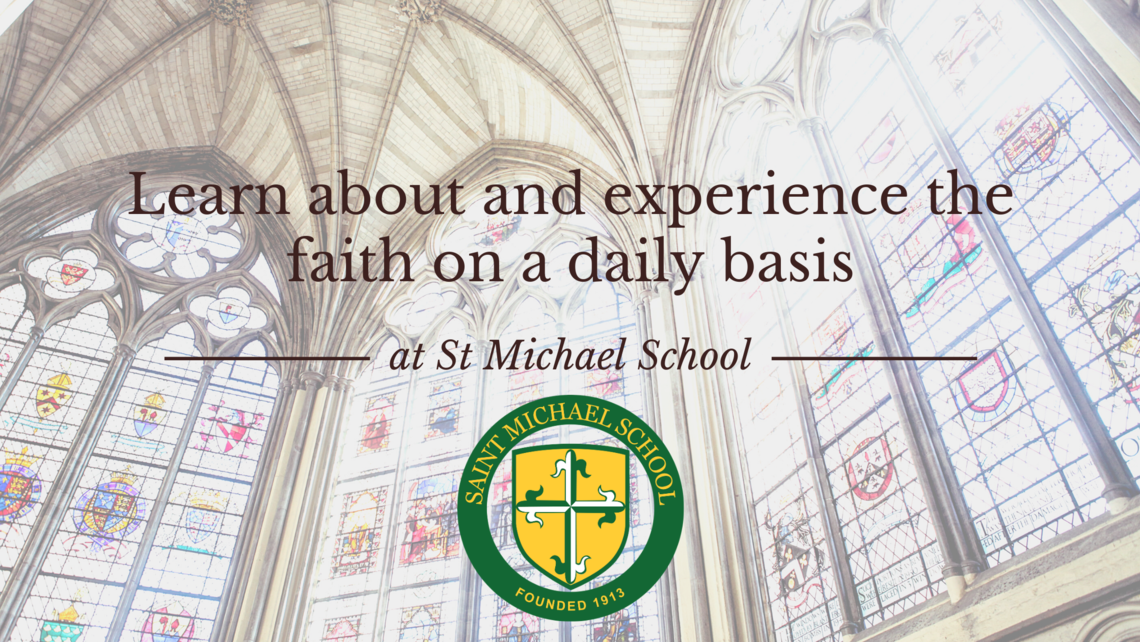 My name is Melinda Miron, and my husband and I are long-time parishioners of St. Michael.
In 2002, our first son started Kindergarten at St. Michael School, and we have never regretted our decision or the sacrifices we made to make sure that all three of our children could attend from Kindergarten through eighth grade. The most important benefit our children have received was their ability to learn about and experience the faith on a daily basis. They could pray and openly talk about Jesus, Mary, and the Saints without fear of censure or ridicule. The faculty and staff have always emphasized the values that as a family we hold dear: kindness, charity, service, love, respect, and reverence. Our school is a true community with great support from the families and the teachers, instructional assistants, and administrative staff. I cannot rave enough about the great foundation that Catholic education has given to our children both academically and spiritually. In addition, I was given the opportunity to teach middle school at St. Michael in 2015. As a teacher at SMS, I have been doubly blessed. I have the freedom to instruct my students using the best methods and resources available. I also am free to help our families to instruct the students in the beauty of the Catholic faith and to reinforce the love that our Lord has for all of our students. I have the chance to really care for and help our students and prepare them in the best way possible for high school. I hope to spend my entire career teaching in Catholic schools. In short, we are so blessed to have St. Michael School as part of our parish community. I encourage all parents to prayerfully consider enrolling their children and becoming a part of the beautiful family that is our school.