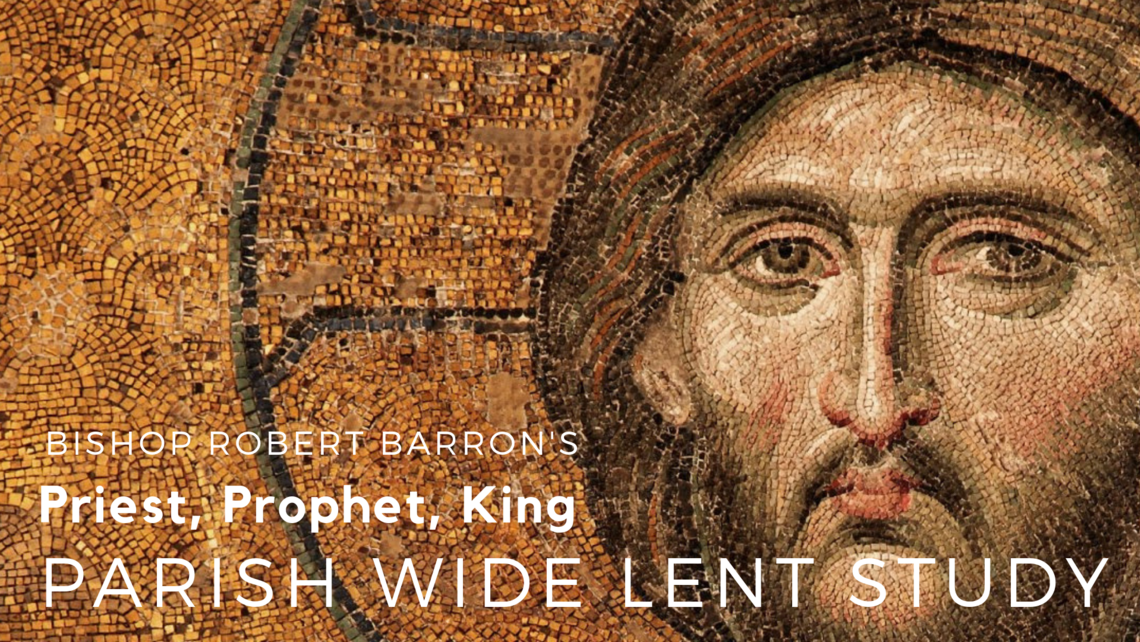 Priest, Prophet, King Lent Study
Welcome to our second lesson in our parish wide Lent study by Bishop Robert Barron: Priest, Prophet, King.  The fulfillment of the priestly role comes in the person of Jesus Christ, who is the perfect sacrifice, the altar, and the eternal high priest, all in one. Fully God and fully man, he lives eternally to intercede for God's people.  No longer are we separated from God by the sin of the first priest, Adam, but because of the sacrifice and continual intercession of Christ, the final and complete high priest, we again can walk in adoratio with God. 
If you registered for this Lent study, you should have received your Lesson Two video via email or text.  Please watch it with family members, friends, ministry or small group.  Discuss these questions: 
Why is the act of sacrifice so important in the Old Testament? 
Why is John the Baptist so essential in the Gospels and what was his relationship with the temple? 
How has your understanding of the nature of sacrifice deepened and changed? 
I hope you are enjoying our parish video study so far and that is helping you experience a powerful Lent.  Next week, we will look at challenging false worship. 
God bless you and your families. 
Fr Carl