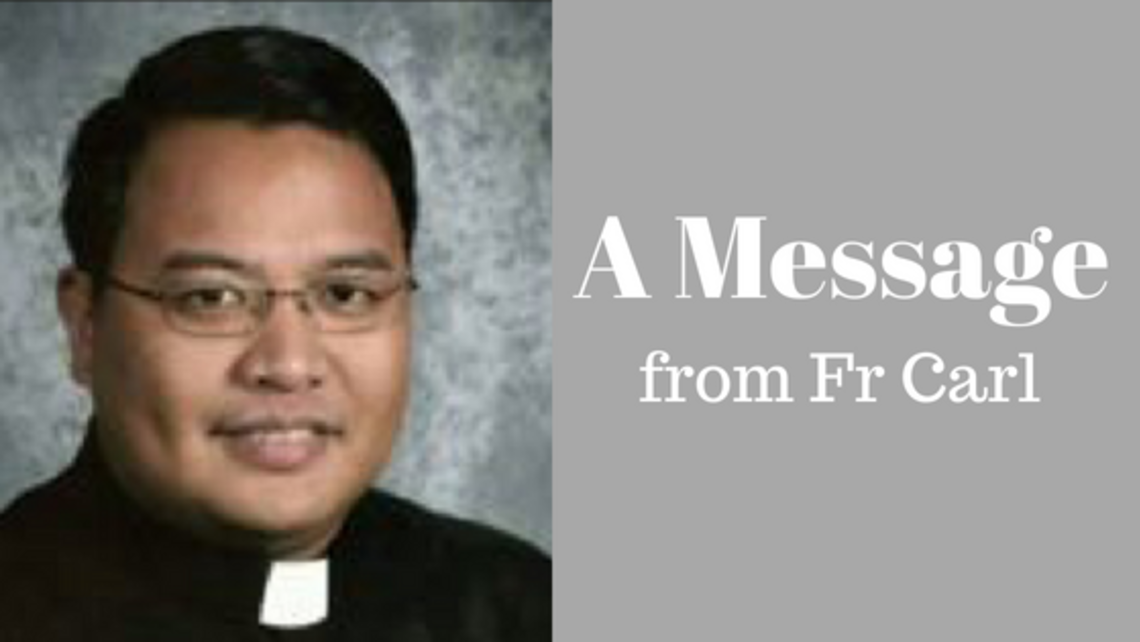 Dear Parishioners of St. Michael,
After a busy weekend, thank God I survived! Last week, I was able to visit the cemetery and also did my usual hour prayer walk. Without planning it, I saw the tombs and graves of our pastors, priests and deacons. Then, I prayed my Rosary there and asked Msgr. Adams, Father Augustine and others to pray for me and for our parish. I am so blessed to see how you take good care of your priests until death.
It was a good day to visit the cemetery and tour around the city. I like to walk at night after dinner downtown and drop by Sharetea! What a nice cool place. There are so many amazing restaurants, and I can't wait for the $5 Tuesdays at Livermore Cinema.
I am enjoying my morning Masses with the you, and it really energizes me to see that many people are coming to Mass every morning. I am impressed with your holy prayerfulness.
Next week, after my morning Masses, I will start to sit down in the Confessional. As part of my good habit and devotion, I am willing and ready to exercise this Sacrament and make it available for you.
Let me end my message with a quote from St. Ignatius of Loyola:
"Lord Jesus, teach me to be generous; teach me to serve you as you deserve, to give and not to count the cost, to fight and not to heed the wounds, to toil and not to seek for rest, to labor and not to seek reward, except that of knowing that I do your will."
Amen.
St. Michael, defend us and protect us!
Fr. Carl, Pastor