February 23, 2021 - 9:30am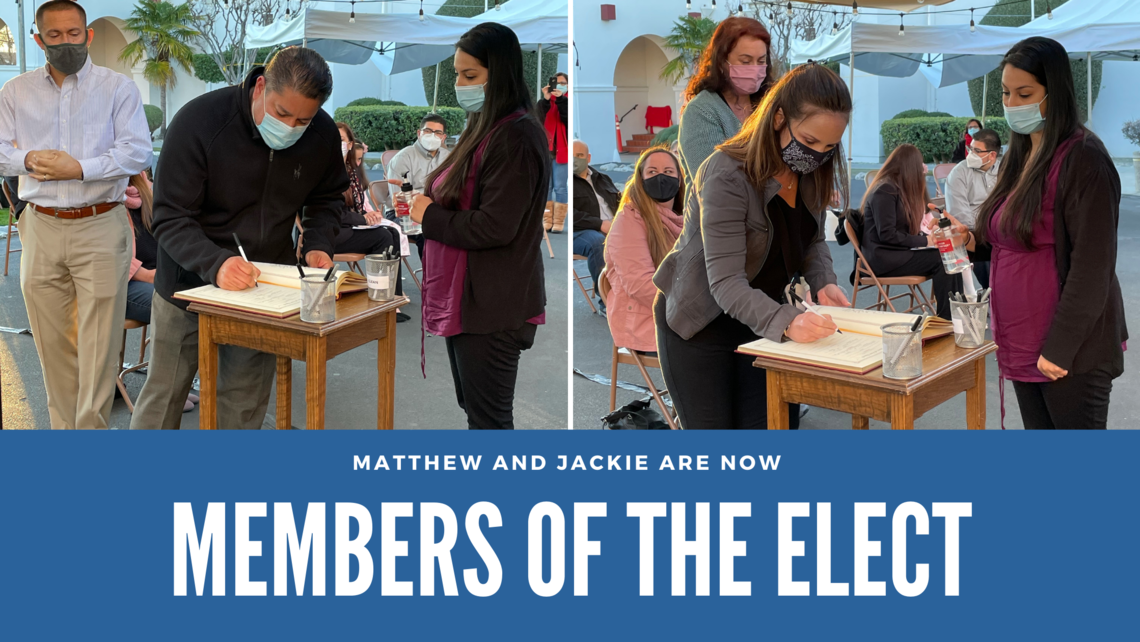 Intensely Preparing to Become Catholic
Matthew Bocage and Jackie Gonzalez are no longer catechumens but now members of THE ELECT!
Last weekend, they celebrated the Rite of Election. They affirmed their intention to join the Church and they inscribed their names in the Book of the Elect as a pledge of fidelity.
They now begin a Period of Purification and Enlightenment — the final, intense preparation for the reception of the sacraments of Baptism, Confirmation and Holy Communion.
You will see them at Mass during Lent wearing brown robes, symbolizing their desire for purity. They will receive white robes at baptism on Easter Vigil, symbolizing their new life in Christ!
Please keep Matthew and Jackie in your prayers.
Are you - or is someone you know - curious about becoming Catholic? We have an online group forming soon!
Message us for more information or email RCIA@StMichaelLivermore.com