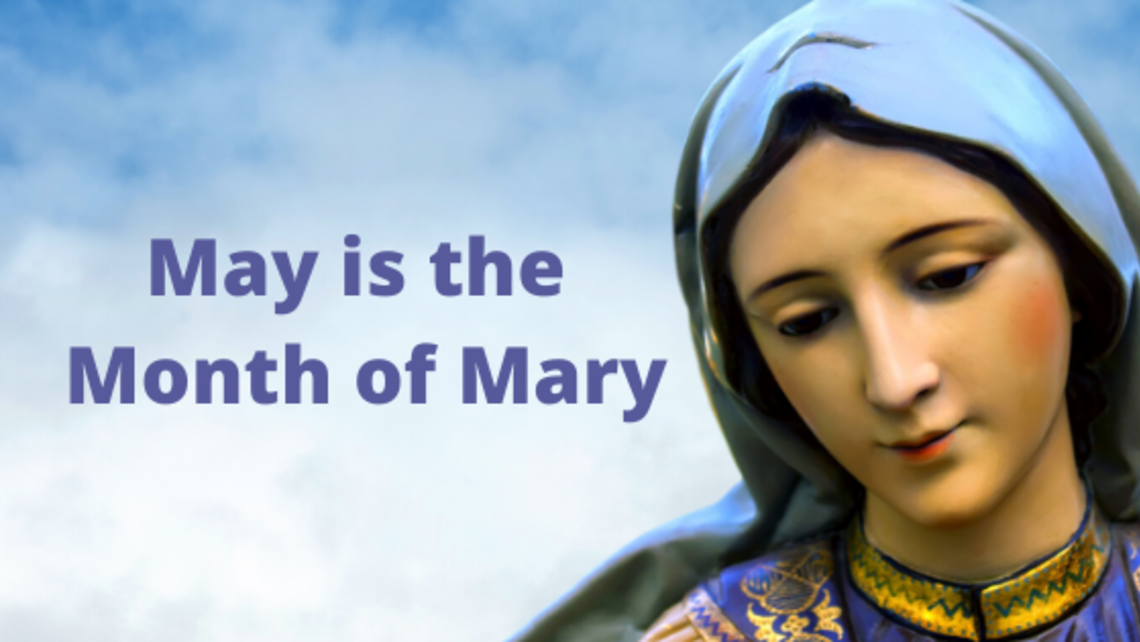 Dear St Michael Family,
May is the Month of Mary.  Here is how we will celebrate our Blessed Mother at our parish:
May 13: Feast of Our Lady of Fatima
24 Hours of Rosaries
Choose a 30 minute time slot to pray the Rosary in your home: 12:00 am May 13 to 12:00 am May 14. Post a comment on the Facebook post or the Friday Flocknote with the 30 minute time slot you are taking.
May 13:  Prayer for an End to the Pandemic and Respect for Life
Drive Up Devotion
Drive up to the Courtyard between 8:00 pm and 10:00 pm to offer three Hail Marys and 1 Glory Be before the Blessed Sacrament.
Daily May 10—31: Zoom Rosary
Virtual Group Prayer
Join Glenda Dubsky and St Michael Marian Devotions Prayer Group at 7:00 pm Zoom Link: https://us02web.zoom.us/j/88930891825
May 31: Offering of Flowers
All Day
Drive up to the Courtyard to bring flowers to Mother Mary anytime on Sunday, May 31. Please stay in your car. Someone will be there to assist you.
May 31: Act of Consecration
During Livestream Masses
After the homily at all livestream Masses, we shall pray the Act of Consecration to the Immaculate Heart of Mary.
I also want to thank you for your prayers and your financial contributions to our parish during this difficult time.  Because of you, we are able to be actively working our mission to Celebrate the Sacraments, Grow Disciples and Bring Christ to People.
If you have not yet made a Sunday offering, we have a few options:
Donate at bit.ly/StMOffering or
by texting any dollar amount to (925) 258-2969 or
by dropping off at Drive Up devotions or
by mail at 458 Maple Street, Livermore, CA 94550
May God bless you and your families,
Fr Carl