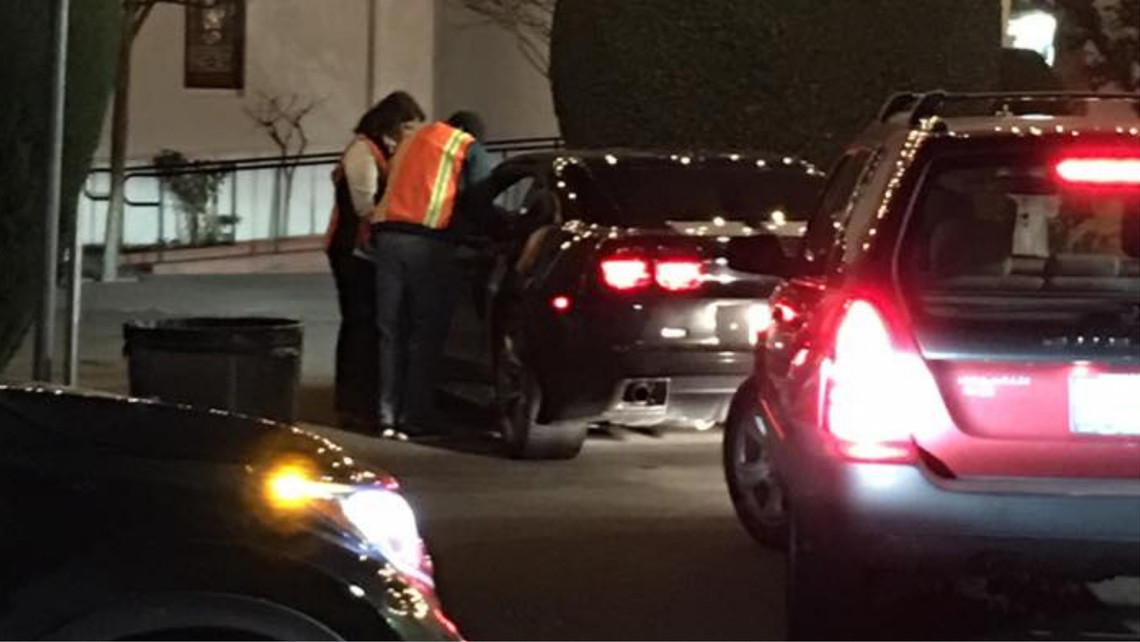 I was walking down the street one night when a beacon of flashing lights and moving signs caught my attention.
As I got closer, I saw the words "Drive Through Prayer". I wasn't exactly sure what it was all about, didn't have any cash on me for a donation, and I obviously was on foot. But I was warmly invited to walk up the short drive to receive a prayer - no questions asked and nothing needed to give back in return. As I walked up, I was greeted by a brother and sister team who took their time in prayer over me. It was so heartfelt and compelling, it literally moved me to tears. 
See, my grandmother, whom I was very close to, had just recently passed and I happened to go out on a walk that evening to clear my head. I truly believe she, and divine intervention, was leading me to where I needed to be in that moment. I am so thankful for this experience that I wanted to volunteer a few nights myself and hold the same sign and light that called to me that night. This experience, and the people I have met within it, have been an undeniable blessing sent from above. Thank you, Drive Through Prayer ministry!
Thanks,
Amanda Lingle
We would like to continue to serve more people like Amanda with Drive Through Prayer in January and throughout the year….
But we need about 20 more ministry members. The commitment is one night per week, from 5:15– 6:45 pm. Sign up to be on the prayer team, or a "booster" directing traffic with the arrow sign, or praying for the ministry in the Adoration Chapel. Training is provided.