October 22, 2019 - 2:37pm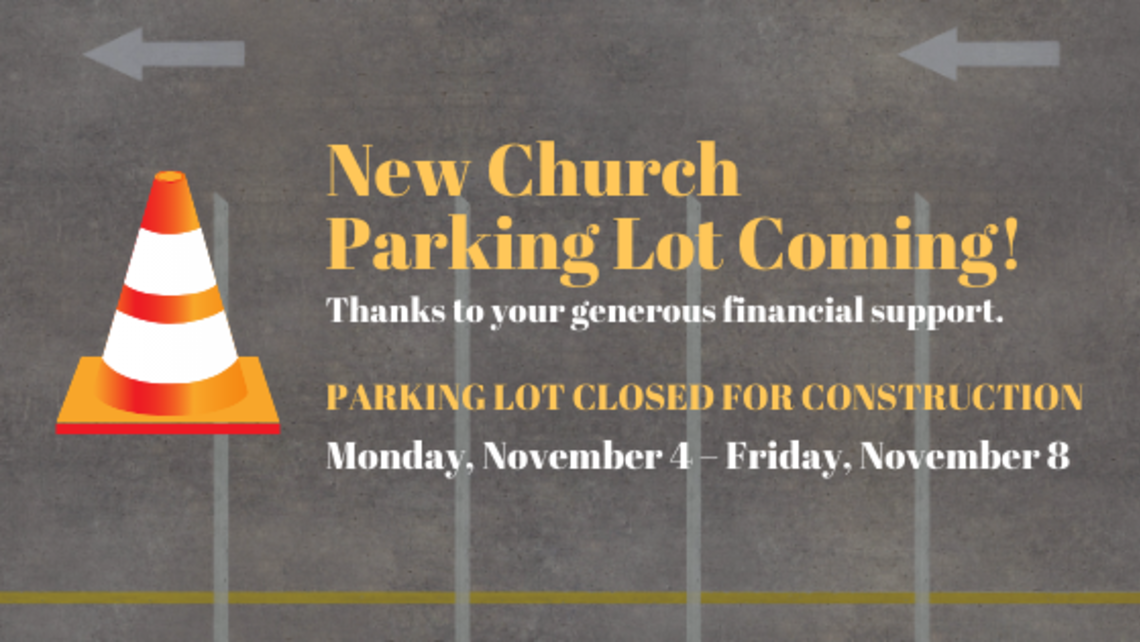 Thank you to all parishioners who have supported our monthly Maintenance & Improvement Fund, parishioners who have generously given to this project and everyone who purchased a raffle ticket, and attended our St. Michael Feast Dinner & Auction.
Through the generosity of this community, we are able to move forward with this large capital improvement project and have scheduled the repair of our Church parking lot. Phase 2 of the project which is the school yard will be scheduled in the Spring when children are not in school.
Here are the details:
The Church Parking Lot will be closed  Monday, November 4th – Friday, November 8th, 2019.
All scheduled Masses will continue. Street parking will be the only parking available during this time.
Parish Office will be closed on Friday, November 8th.
For any questions, please email Eric Hom, Parish Business Manager at EricHom@StMichaelLivermore.com