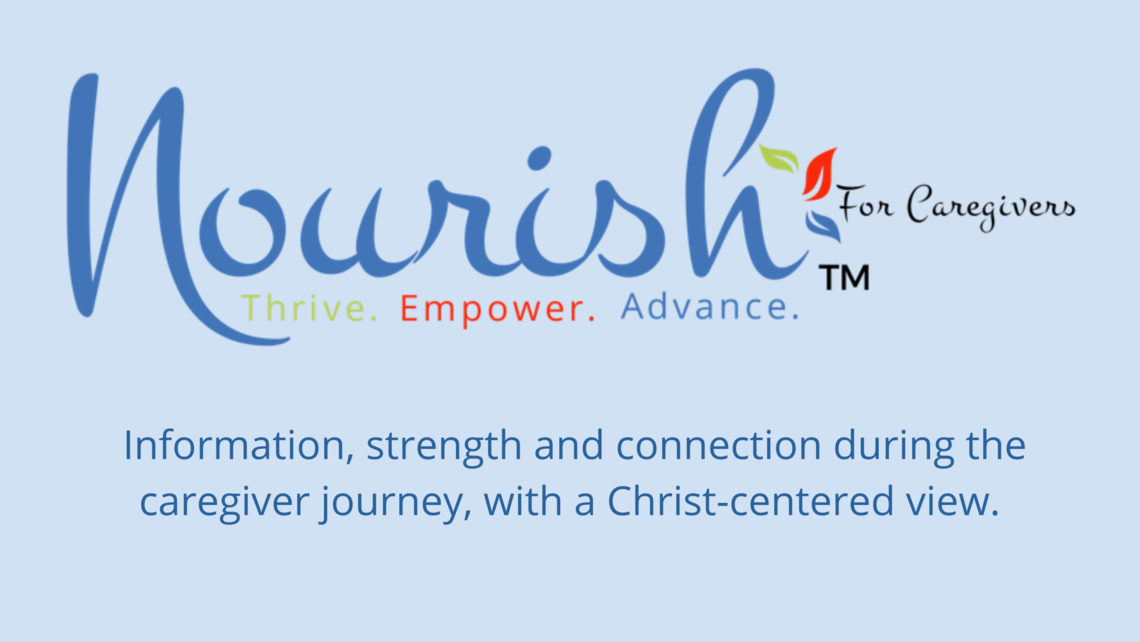 Online Gathering: Thursday, July 23rd at 7pm
Virtually every one of us will care for a loved one at some point in our life.
Though rewarding, it is not always easy. The Nourish community understands family caregivers need somewhere to turn to for information, strength and connection during the caregiver journey. Each gathering provides practical approaches, tools and resources to help navigate these times with a Christ-centered view.
Nourish is for anyone juggling the challenges of everyday life, health, career and caring for an aging parent, spouse or grandparent, in town or at a distance. Nourish provides caregivers a faith perspective, as well as practical and emotional support, useful tools, and shared experiences. Be empowered. Discover the blessings that come from caring for another. Be nourished.
Join us online on Thursday, July 23rd at 7pm
For more details contact:
Precila Magtira
(925) 961-2641