January 9, 2018 - 11:29am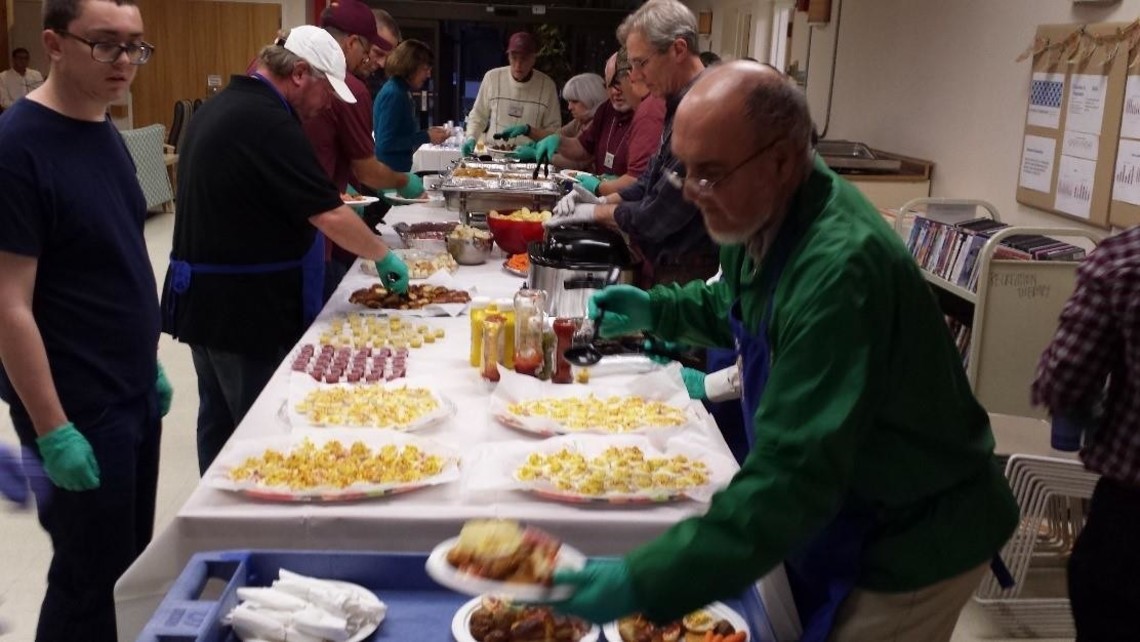 Veterans, their families, and staff of the Livermore VA hospital enjoyed a fun filled New Year's Eve party. 
Knights of Columbus from Livermore, Dublin, San Ramon, and Danville prepared a sumptuous feast to brighten the day for inpatient Veterans.  With assistance from Boy Scout Troop 924, meals and treats were served in the dining hall and brought to the rooms for patients who could not leave their beds. Knight Tim Logsdon and the RJT Jazz Trio provided festive music for the delight of all.