December 21, 2018 - 11:14am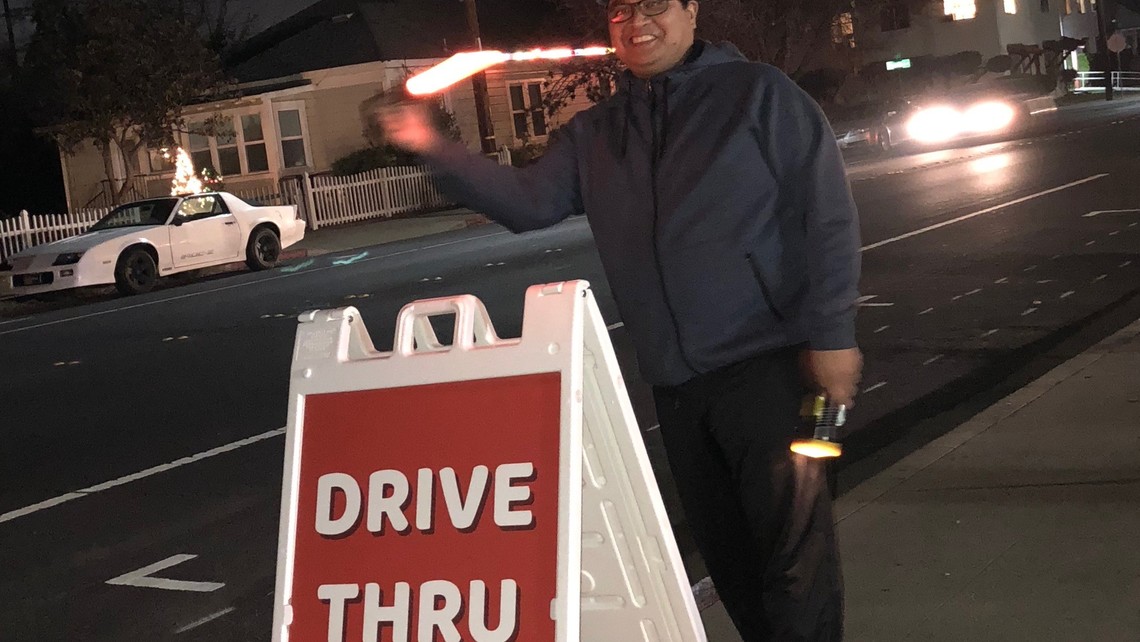 For three weeks in Advent, we tried something new: Drive Thru Prayer. 
We invited anyone in the Livermore community—Catholic or not, Christian or not— simply to drive through our courtyard to request prayers. Our prayer teams met them at their window, listened and prayed over them and for them, right there on the spot.
Over 100 people drove through in just three weeks! Nearly all of them were not regular church-goers of any kind.  Some saw posts about it on Facebook.  Some heard from a friend.  Several LITERALLY were praying for a sign from God to help them in their needs, and then they saw our big arrow sign, pointing the way. 
Six people (that we know of) were away from the church for many years, and were moved to spend more time in the Adoration Chapel.  One woman took the time to come thank the team for the beautiful encounter with the Lord, and mentioned that she would seek Confession the following Saturday and Mass on Sunday! Another came back the next day to help direct traffic! One man, a self-proclaimed atheist, drove through just because he thought what we were doing was a kindness in a world gone mad. He was respectful and grateful, and wished us a Merry Christmas!
It was truly an honor and a privilege to minister to people outside our church walls. We would like to continue to serve Livermore with Drive Thru Prayer in January…. But we need about 20 more ministry members. The commitment is one night per week, from 5:15– 6:45 pm. Sign up to be on the prayer team, or a "booster" directing traffic with the arrow sign, or praying for the ministry in the Adoration Chapel. Training is provided.