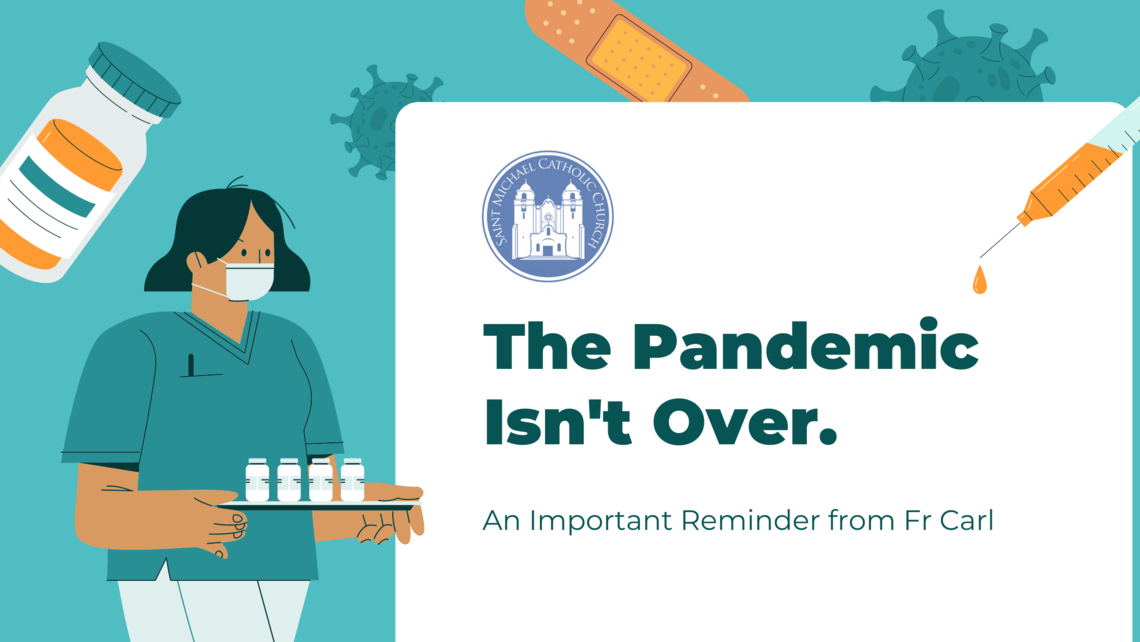 An Important Reminder from Fr Carl
Dear St Michael Family,
As we continue to navigate the current Omicron surge, we must do everything that we can to limit the spread of disease.
We encourage you to get vaccinated.  Bishop Michael Barber states that "… a priest or bishop may not sign a "religious exemption" for a conscientious objection...As faithful Catholics and responsible citizens, we have the moral and civil obligation to protect the well-being of our society. To get vaccinated is to protect ourselves, our neighbors and to help stop the spread of this deadly virus" (Bishop Michael C. Barber, SJ 08.22.2021).
Please continue to follow these common-sense guidelines:
Wear a face covering over your nose and mouth at Mass and indoors on St Michael's campus.
If you are unwell, please stay home and join us for Mass via livestream on our Facebook page and YouTube channel.
Whenever possible, practice social distancing.
Wash your hands regularly and use hand sanitizer.
Thank you for joining me in praying for the end of this pandemic and for the repose of the souls of the 5.4 million people worldwide who have died due to COVID-19.
In Christ,
Fr. Carl Arcosa, Pastor