October 26, 2016 - 9:50am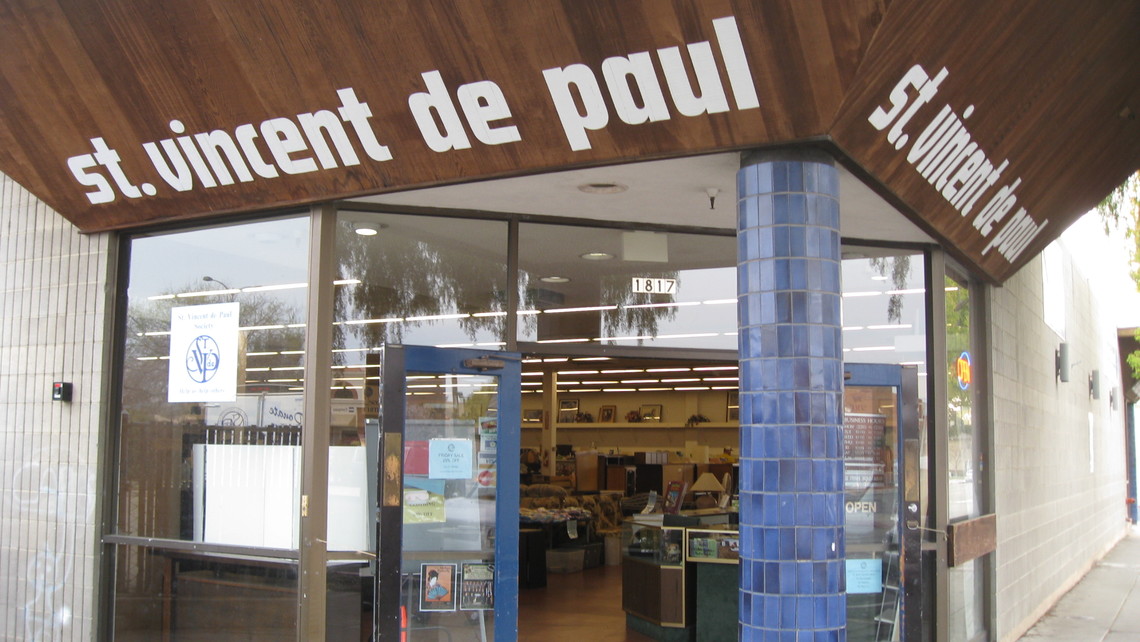 Through St Vincent de Paul
Truly I tell you, just as you did it to one of the least of these who are members of my family, you did it to me.

Matthew 25:40
Recently, a woman approached the Help Desk at St Vincent de Paul on Second street.  She had custody of her two grandchildren when her husband suddenly died.  At that point, his Social Security benefit stopped and the Widow's benefit would take 30-45 days to process.  She needed $800 to help cover the rent or else she and her young grandchildren would be homeless.  Thanks to the funding we receive from St Michael parishioners, we were able to help her and her family in their moment of crisis. 
When you make financial offerings to St Vincent de Paul, you directly help people just like this woman.
Please help us bring Christ to people by generously supporting St Vincent de Paul in the second collection this Sunday.
St Vincent de Paul Thrift Store and Help Desk is located at 1817 Second St, Livermore.  St Vincent de Paul Food Locker is located behind St Michael's and is where those in need can receive free groceries on Monday through Thursday from 7:00 to 8:00 pm.