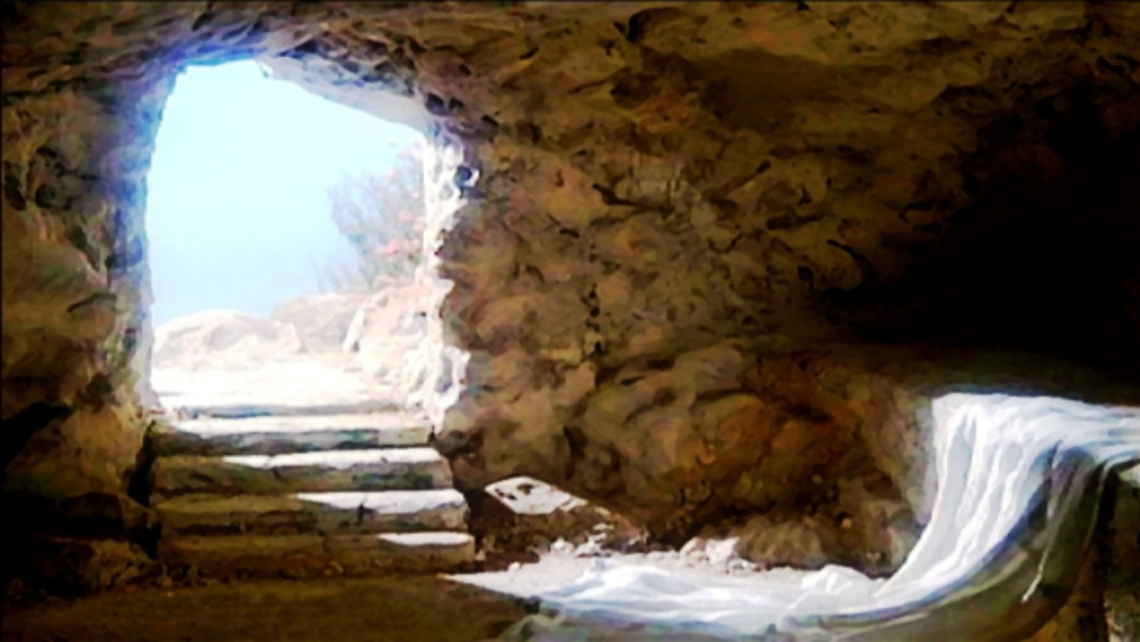 Prayer Meditation for Easter Sunday
The readings for Easter Sunday show us the power of Jesus's Resurrection.
He brings sinners to new life and sends them out to share the Good News with others! This chain of witnesses goes all the way back to the Apostles, and we are invited to be a part of it.
PRAYER
Let's ponder the Gospel story for today. Put yourself in the place of Peter and John who received the Good News of the Gospel from Mary Magdalene. Think of the fear and loneliness that must have filled their hearts before she came to them. Then think of the hope that must have begun to grow in their hearts upon seeing the empty tomb. What an important moment in the history of our Church – the witness of the Resurrection to our first Pope!
Take a word that comes to mind and reflect on what it means to your personally. For example, the phrase, "he saw and believed" might have stuck out to you. Ask yourself what this means in your own life. When have you seen and believed the power of Jesus's Resurrection? In what moments have you come to believe in him?
RESOLUTION
We are called to be witnesses to Jesus's Resurrection. In fact, St. Paul taught that our whole faith hinges on whether or not Jesus was raised from the dead. This is the crux of our hope, and it is the hope we are called to share with others. If Jesus Christ is truly risen, then we can be truly risen in him. This is such a joyous day because it is proof that God longs to fulfill all of our desires for him.
Parish Prayer Requests
In thanksgiving for all who were baptized, confirmed and received First Communion at Easter.  
Please send your prayer requests to Prayers@StMichaelLivermore.com