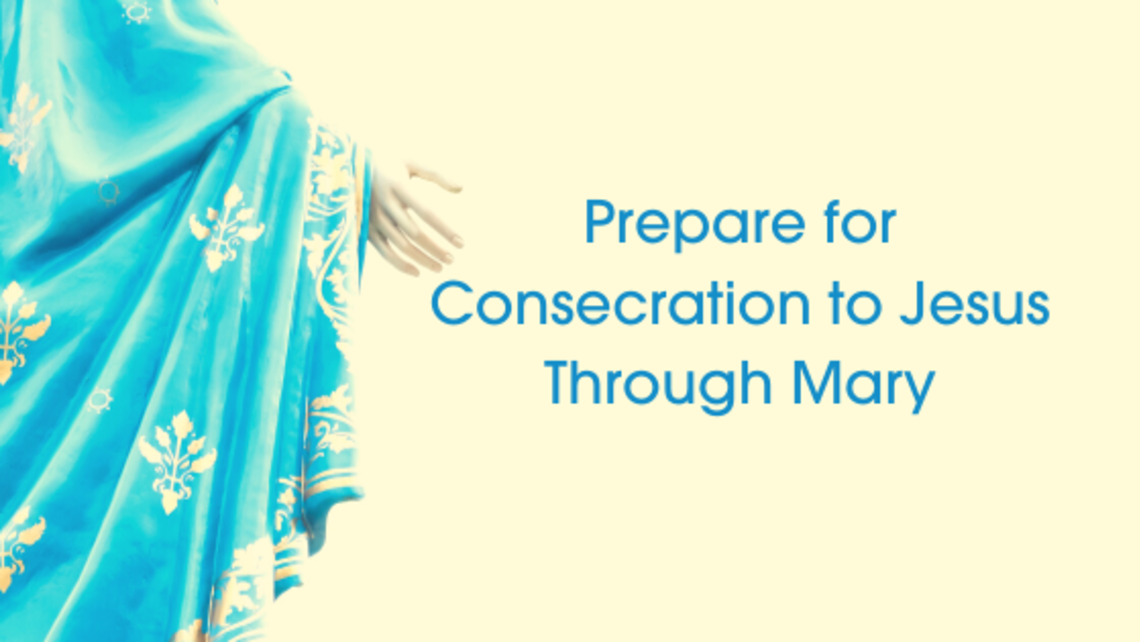 A 33-Day Retreat of Personal Prayer, Exercises and Zoom Reflections
Join us on a 33-day at-home retreat of daily prayer and contemplation and be inspired over Zoom with Saturday Spiritual Talks. 
These 33 days will prepare our souls for Total Consecration to Jesus through Mary, following the St Louis de Montfort method.
We will begin on June 13 and make our Act of Consecration on July 16, the Feast of Our Lady of Mount Carmel.
Register by emailing dubskyglenda@gmail.com. Indicate if you prefer English or Spanish. You will receive the daily prayers and the Zoom links for the Spiritual Talks.
SATURDAY SPIRITUAL TALK SCHEDULE
June 13        Spiritual Talk #1: Introduction
June 20        Spiritual Talk #2:  The Spirit of the World
June 27        Spiritual Talk #3: Knowledge of Self
July 4            Spiritual Talk #4: Knowledge of Mary