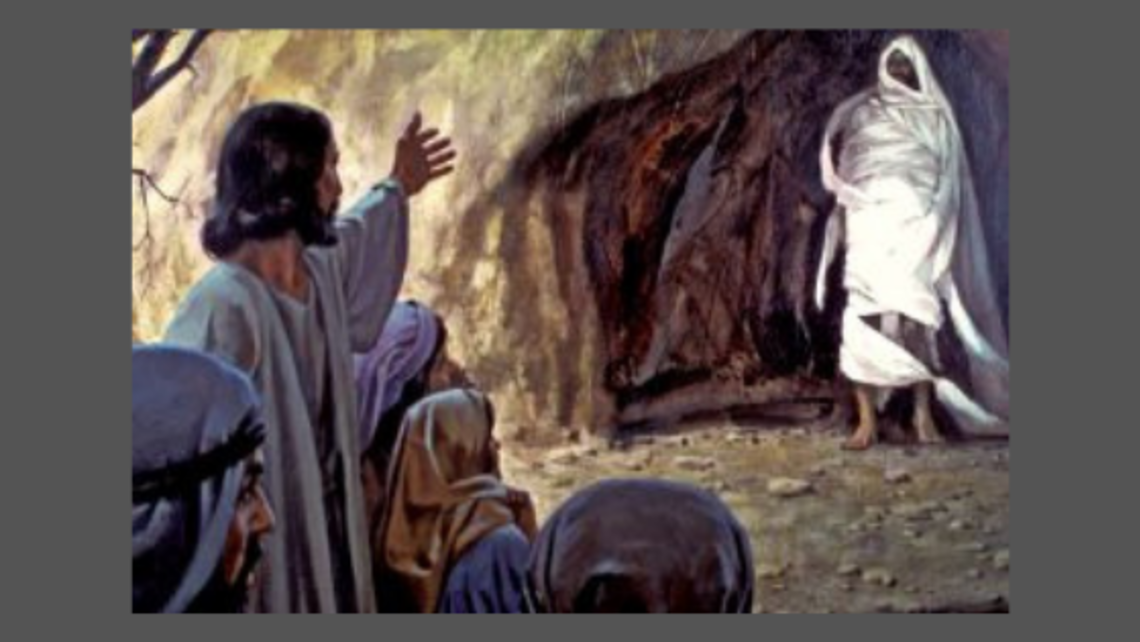 Prayer Meditation for April 7, 2019
Think back over your life and choose a moment where, through your sin or the sin of another, you might have become spiritually dead and entombed like Lazarus.
Feel the way the sin binds you, entrapping you in ways that prevent you from being the whole and holy person God created you to be. Take a few moments to consider that sin and all the ways it has hindered your life. Ask God to forgive you if it is a sin you committed. If the sin has been committed against you, ask God to forgive that person and to help you let it go. Imagine Jesus calling your name and saying to you what he said to Lazarus: "Come out!" Hear him say that you are now untied and free.
Resolution
This week, ask Jesus to release you from any sin or hurt that might still be binding you. Consider receiving the Sacrament of Reconciliation for forgiveness and for the grace to be unbound.