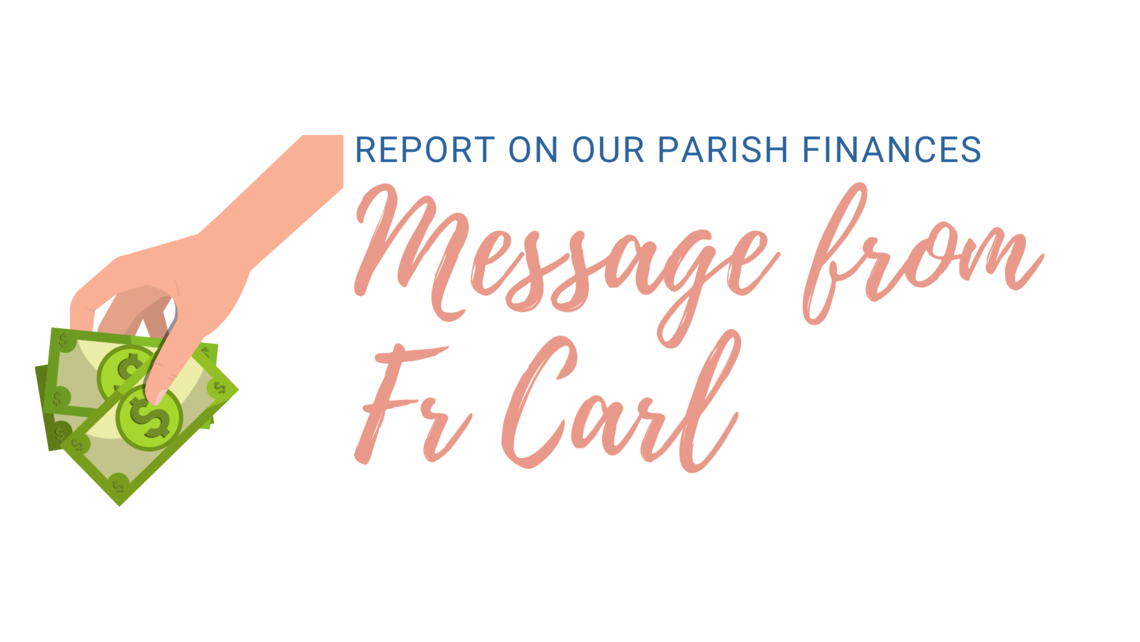 Dear Parishioners and Guests,
We have made tremendous cuts in our parish budget and continue to be wise stewards of our finances. 
Yet we were short $10,829.98 for our regular collection for July. We were also short $2,691 for our July Maintenance and Improvement Fund.
Thank you to those parishioners and guests who have continued to make regular financial offerings to St Michael's. It is because of you that we can livestream Mass, celebrate Mass outside and offer numerous Confession and Adoration hours. It is because of you that we keep our website updated daily, our social media platforms current, our sacramental preparation programs and so many other things going strong for you through these challenging times.
If you have not yet made an offering for July, or if you have been blessed and are able to give a little more, please prayerfully consider your level of giving. We want to continue to meet the needs our community, but we cannot without your help.
Help us recover our July goal and get August off to a good start!
Donation options:
· online at Faith Direct:  bit.ly/StMOffering
· text any dollar amount to (925) 258-2969
· drop off at the mail slot just past the St Michael statue
· mail to St Michael Church, 458 Maple Street, Livermore, CA 94550
Thank you for your sacrifices and your prayers.
Fr Carl