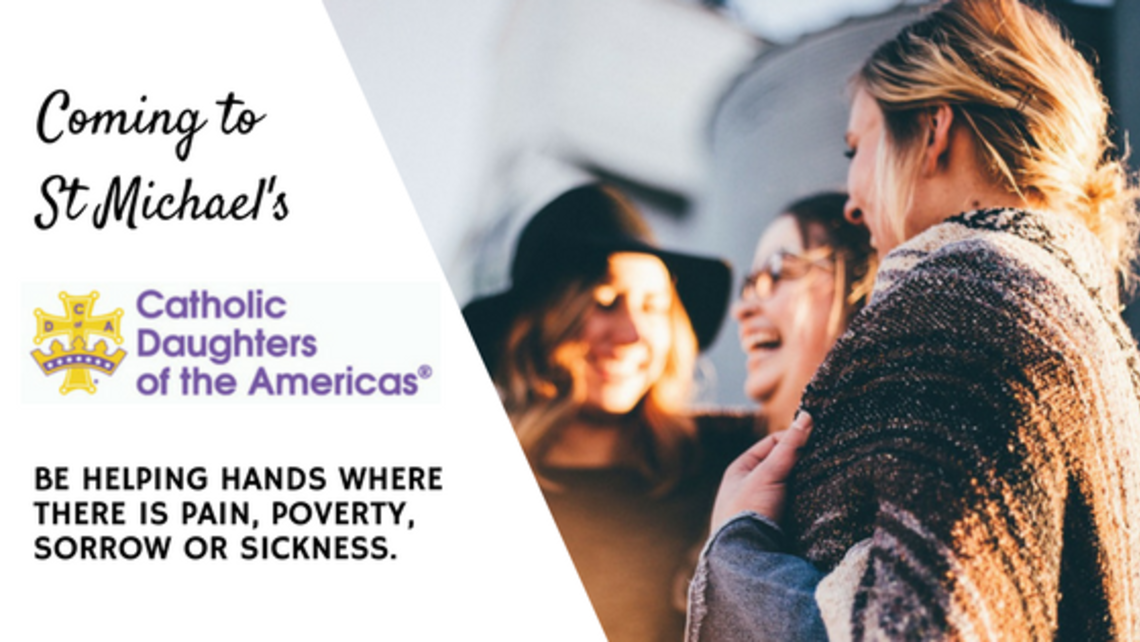 Be a St Michael's Charter Member
Catholic Daughters of the Americas is one of the largest international organizations of Catholic women in the world.  
We are dedicated to strengthening our spiritual life through prayer and service.  We support the church and participate in social and charitable activities.  We are dedicated to our patroness, The Blessed Mother. Our Motto is Unity & Charity.
There is still room for you to be a charter member of the newly forming Court at St Michael's. 
We meet just monthly. 
For applications, please see Jacqueline at the church office or call Tess at 925-577-4994.