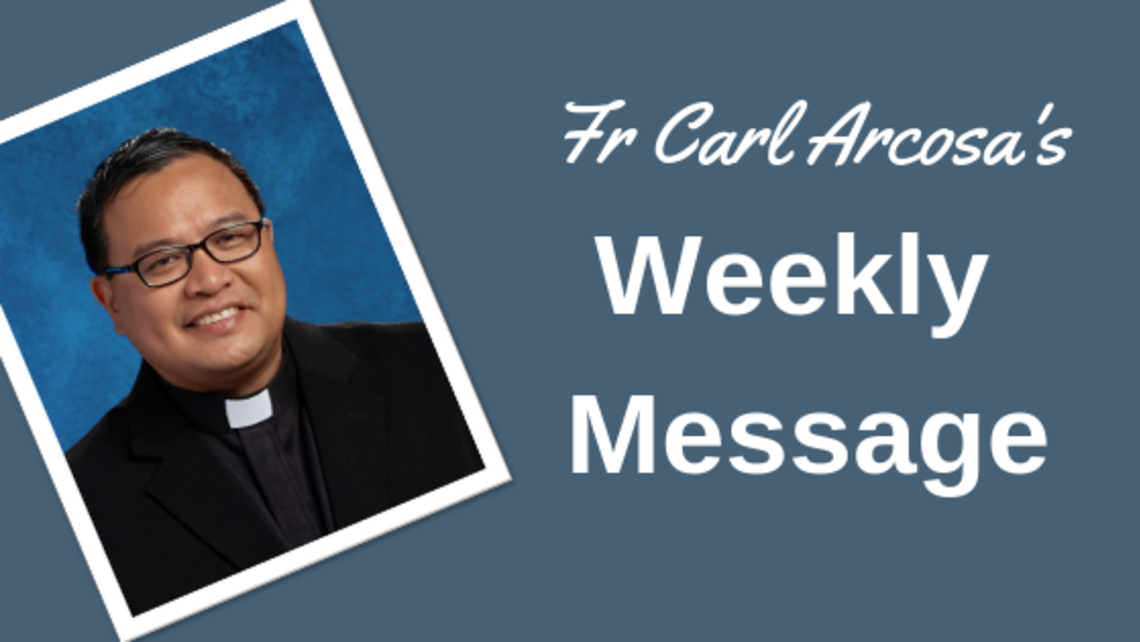 Dear St Michael Family, 
Our Bishop has released the names of diocesan priests and religious who have been credibly accused of sexual abuse against minors (see www.oakdiocese.org/credibly-accused).  I am saddened, angry and frustrated by the news, as I am sure you are too. Although many of the abusers are dead or have been defrocked from their clerical state, the pain and horror at the grave sins committed by religious leaders remains with us. This is a global crisis in the Catholic Church, and new reports of clergy accused of sexual misconduct seem to be surfacing regularly.  
How should we respond to this terrible crisis? 
Firstly, our Bishop, our diocese and our parish are determined to protect our children. Protocols for clergy, staff and volunteers have been established to ensure the safe environment of children. The Diocesan Victims Assistance Ministry offers a variety of avenues for victims and family members to report their experiences, to be welcomed, to receive pastoral care, and to learn about and access much-needed services. For more information on our diocese's policies and procedures that all leaders must follow, please visit www.oakdiocese.org 
Secondly, at our parish, I commit to the following during the season of Lent: 
1. After the homily at daily and weekend Masses, the presider will invite the congregation to kneel to pray one Hail Mary for the healing of the victims of clergy abuse and for the purification of the Church.  
2. Listening sessions with me, Fr Carl, will be offered on March 18 and 25, 9:30-10:30 am and April 1 and 8, 6:30 -7:30 pm in the Convent Chapel followed by a prayer service as an opportunity to voice concerns about this crisis.  
This is indeed a challenging time for our Church.  It is also a time for holy purification, especially for those in leadership in our Church. God will use this tragic time to transform the Bride of Christ. I believe that despite this crisis, we still have many good and holy priests, deacons and bishops and religious among us. Please support them with your prayers and support their effort to fulfill the mission entrusted to them by Christ.
Priest Prophet King Lent Study 
Until the Fall, Adam, the first priest, walked in easy fellowship with God in the Garden of Eden, in adoratio. The root of "adoration," adoratio means "face to face" and describes the vocation of a priest, living in communion with God and seeking to intercede for the people through sacrifice.  Through our Baptism, we are also called to be priests, not ordained, but living in communion with God and seeking to draw others to him through our sacrifices of love. 
You should have received your Lesson One video, via email or text.  Please watch it with family members, friends, ministry or small group.   
If you have not yet registered, it's not too late! In English, text keyword FrCarl to 84576.  In Spanish, text keyword PadreCarl to 202-765-3441 or click the join button in the Friday Flocknote. 
Discuss these questions: 
What does the title "Messiah" mean? 
What does it mean to say that all the baptized are priests? 
How has your understanding of Jesus as Messiah changed or deepened? 
I hope and pray that this video study helps you grow in your knowledge of Jesus and brings you closer in relationship to Him.  Next week, we will look at Jesus as High Priest. 
Please keep me in your prayers, as I am keeping you in mine.   
May St Michael defend and protect us! 
Fr. Carl 
Pastor