January 28, 2021 - 12:38pm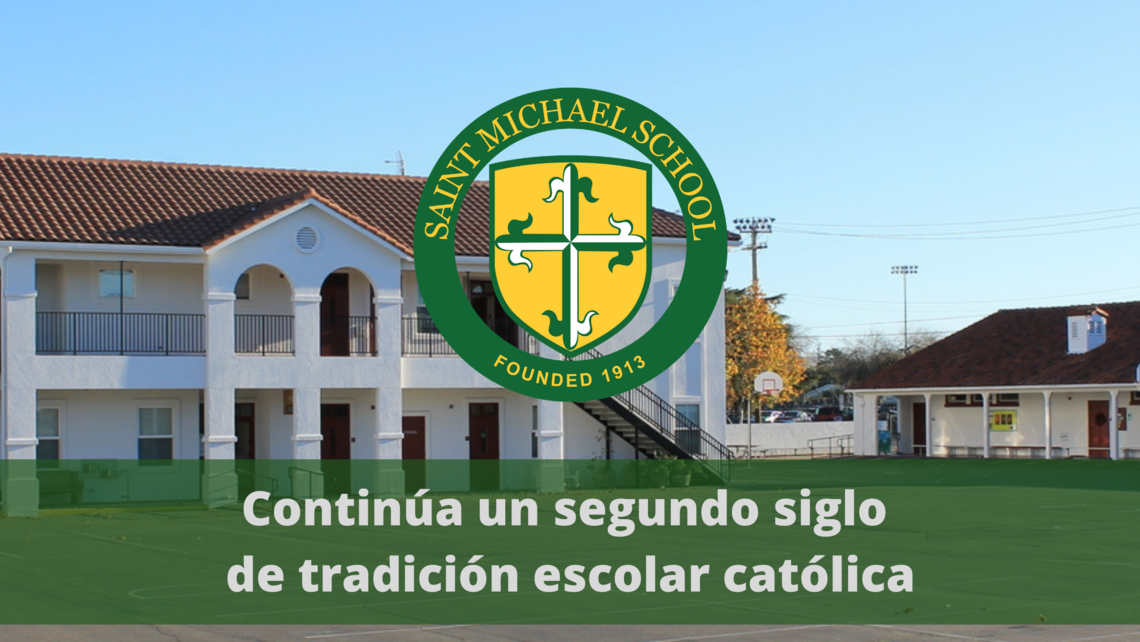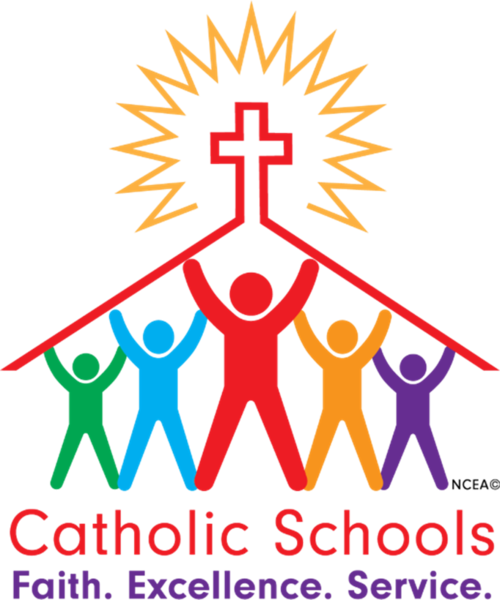 The mother/daughter duo of Mrs. Mary Lessard and Miss Shannon Lessard are respectively the fourth and fifth generation of the Concannon Family attending St. Michael School. Both of them can now be found teaching in classrooms in which they attended as children. That wonderful sense of passing on their Catholic faith to their students and building a strong community continues to thrive as St. Michael School flourishes despite the current pandemic.
March of 2020, St. Michael School, pivoted from regular on-campus learning to distance learning through Zoom and Google Meets. Within a few days, students and teachers were attending school online and learning continued. 107 years ago, the Domincan Sisters of San Rafael founded St. Michael School as an integral part of the St. Michael Church community. For the past 107 years including throughout the pandemic, Prayer, Service, Community, and Study, the four Dominican pillars all continue to thrive along with the school's Mission. St. Michael School was proud to reopen its doors
mid-October with safety protocols in place for on-campus learning, 5 days per week for all students TK - 8. A few families have chosen to continue with distance learning, and those students are active members of the classroom learning environment with the support and dedication of their teachers. St. Michael Schools has been blessed with a growing enrollment. Several Catholic families from both St. Michael and St. Charles has chosen to join the St. Michael School community.
Catholic Identity has remained at the heart of the school's daily life. The school community participates in Wednesday Daily Mass through live streaming. Now that school is back in session on-campus, after each Mass, students and teachers in grades 3 - 8 walk over to the Church courtyard to receive Holy Communion. Daily Morning Assembly is held virtually. Students learn about the Saint of the Day and participate in prayer along with the Pledge of Allegiance. Each Monday of Advent, the Community was able to participate in a wreath lighting prayer service as well.
Each teacher also weaves in prayer throughout the school day. Students can be heard praying the Rosary, the Divine Mercy Chaplet, offering prayer intentions, along with studying sacred scripture through Lectio Divina.
Service to the community has continued to be a strong pillar during this time. Families dropped off non-perishable food and pumpkins to a local Livermore blessing box during the autumn season. Families also regularly donate non-perishable food to the Community Care program at St. Michael Church. Eighth graders can be found helping to unload produce bags from the pallets dropped off by the Alameda County Food Bank on Fridays during the students' morning recess time. In addition, classes have also completed a few service projects. For example, the Kindergarten class continued their tradition of making Christmas cards for the Dominican Sister Motherhouse in San Rafael. The Second Graders brought in items to fill baskets for Shepherd's Gate, a shelter in Livermore for Women and Children. The school community continues to live out their calling to be the hands and feet of Christ for those in need.
Despite the pandemic shutdown, the community spirit of St. Michael School families continue to shine brightly. Since March, teachers could be found dropping off school supplies and treats to family homes, as needed. Parents could also be found dropping off tokens of appreciation to the teachers and staff. A school family car parade in May brought the community together for the first time in months in a fun safe manner. In the fall, virtual social nights were held, including a School Family virtual Bingo Night with some fun prizes. The Parent Club has been instrumental with planning events like Dine Outs to support local Livermore restaurants. Most recently the Parent Club orchestrated the building of a gingerbread village including a nativity and St. Michael Church so that the School could participate in the Livermore Sights and Sounds Christmas extravaganza. The School is blessed with a parent community who have been incredibly supportive of the teachers, staff and administration throughout the pandemic.
Returning to on-campus learning has been a blessing and Academics/Study remains strong. Students continue with their Catholic faith formation as they learn about the Catholic liturgical calendar, sacred scripture, saints and prayer. Students can be found reading, writing, solving math problems, and researching history and science facts. In addition, students are completing fun art projects and running or dancing around outside during PE. While recess and lunch may look a little different, it's wonderful to allow students the opportunity to enjoy time with their friends.
 St. Michael School is a cornerstone of the Livermore community as we continue to bring the Catholic faith to life for their students and parents. As noted by a St. Michael School parent, " St. Michael School is the perfect blend of education, community, and faith." It is a wonderful blessing to hear children laughing, talking, and praying at St. Michael School. At the heart of St. Michael School are the incredibly dedicated faculty and staff who generously lead a life of loving ministry to their students, parents, and community.
I hope that you will prayerfully consider sending your child to our Parish School, in which they can live out their faith as both a Saint and a Scholar.
Blessings of Christ's Peace,
Alison Wilkie
Principal