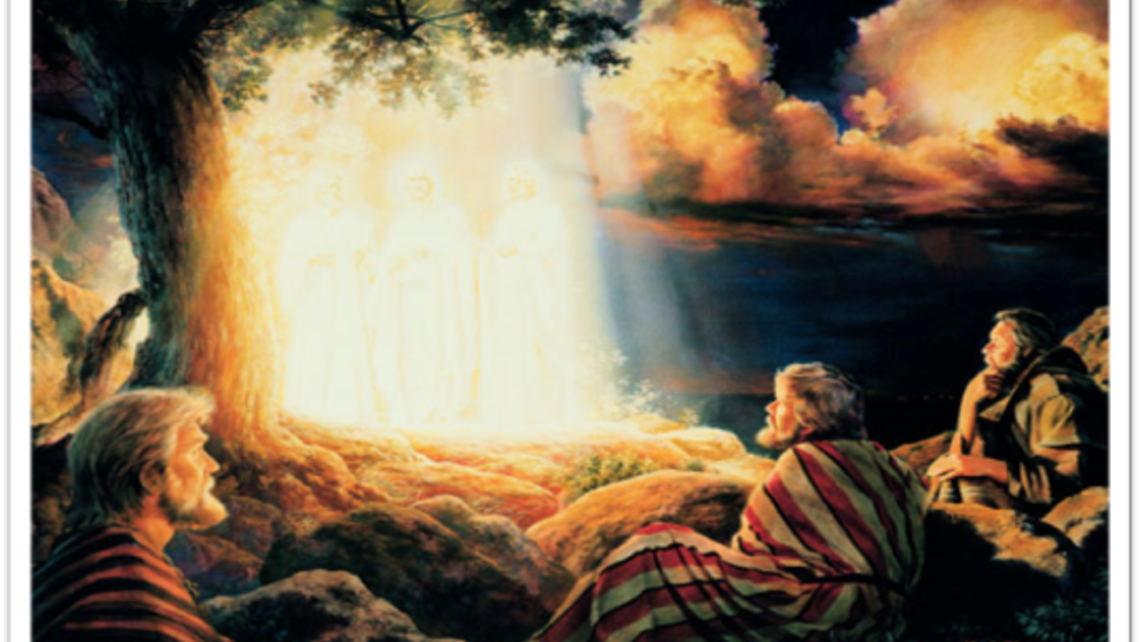 Prayer Meditation for theMarch 17
Today's Gospel reading focuses on the revelation of Jesus' glory as he begins his final journey to the Cross.
As we take time now to pray and reflect on this reading, let's pay special attention to God's command, "This is my chosen Son, listen to him."
Prayer Meditation
Prayerfully place yourself in today's Gospel reading. Imagine being one of the three apostles who had been chosen to ascend Mount Tabor with Jesus. If you had been one of the apostles, you would have seen Jesus practically every day for about three years following him in his public ministry. But now, you see Jesus like never before—transfigured and radiant in glory. Suddenly, in the midst of this extraordinary revelation of Jesus, a voice from heaven speaks. It is God the Father, saying "This is my Son, my Chosen; listen to him" (RSV). The one command the heavenly Father gives you in this most amazing moment of divine revelation is to listen to Jesus, his Son. Take time now in prayer to consider what ways Jesus may want you to listen to him more in your life. 
Resolution
Responding to the Father's command to "listen" to Jesus, come up with one specific resolution you can make this week to help you listen more closely to Jesus.
Special Intentions
For the members of our Elect, who are in the final preparation for the Sacraments of Baptism, Confirmation and First Communion that they will receive at Easter Vigil:
Holly Wilkins
Dane Pappas
Mali Muniz
Anthony Pinzon
Orlando Alvarez
Jules Rosa
Edwin Gomez Aguilar
Carolyn Tran