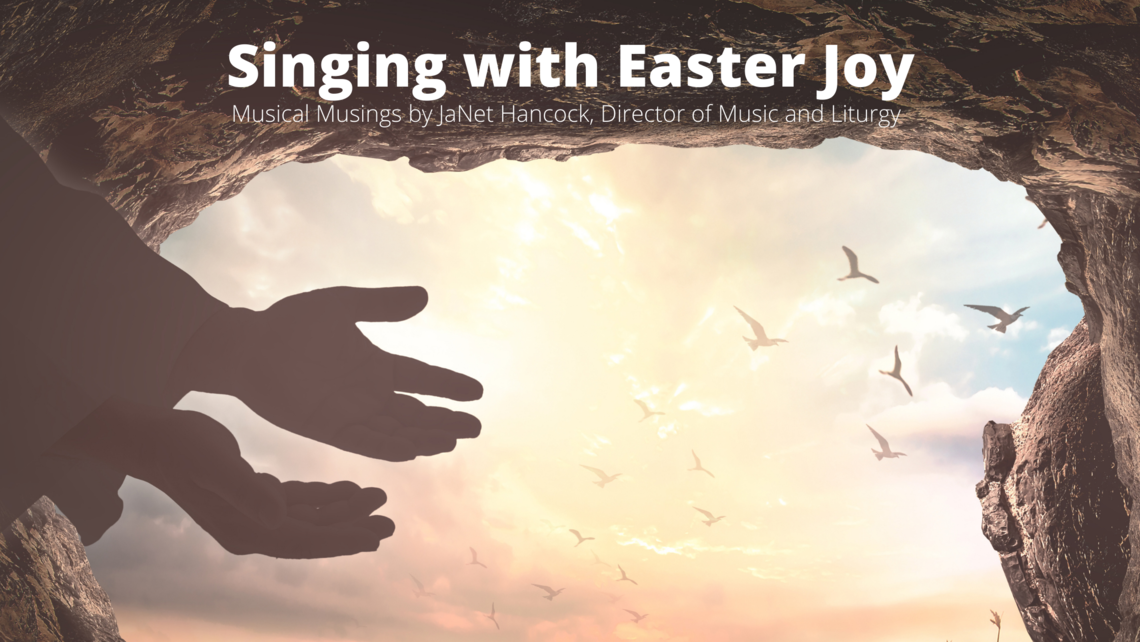 Gloria! Alleluia! Thanks be to God!
We have sung these joyful refrains over the past few weeks, albeit through face coverings - but we are singing with joy! We have followed national, state, local and diocesan guidelines aimed at preventing the transmission of the coronavirus – but our hearts are singing with joy!
The joy was palpable on Holy Thursday as Fr. John intoned the Gloria for the first time since the beginning of the Lenten season and bells rang in celebration!
At the Easter Vigil, Deacon Dave chanted the Exsultet (or Easter proclamation) before the Pascal candle rejoicing with the angels and the Church.  The sweet smell on incense accompanied the jubilant return of the Alleluia and the Alleluia celebrated each of the eight baptisms.
Easter Sunday saw the greater community joining in the jubilation of the Gloria and Alleluia. And on Easter, after the 2nd reading and before the Gospel, cantors proclaimed the sequence, which recounts the Resurrection and prepares us for the astonishment of the women at the empty tomb.
Throughout the Easter season, as we have heard the first accounts of the story of the church after the Resurrection, we have continued to share the Gloria's and Alleluia's each Sunday as a community.  We look forward to the day when we can fully hear your robust singing, but in the meantime, your muffled praises warm our hearts and inspire us to continue to share the exultation of the Resurrection through music.
The strife is o'er, the battle done;
Now is the Victor's triumph won;
O let the song of praise be sung:
Alleluia!
Blessings to you.
JaNet Hancock