December 5, 2016 - 2:29pm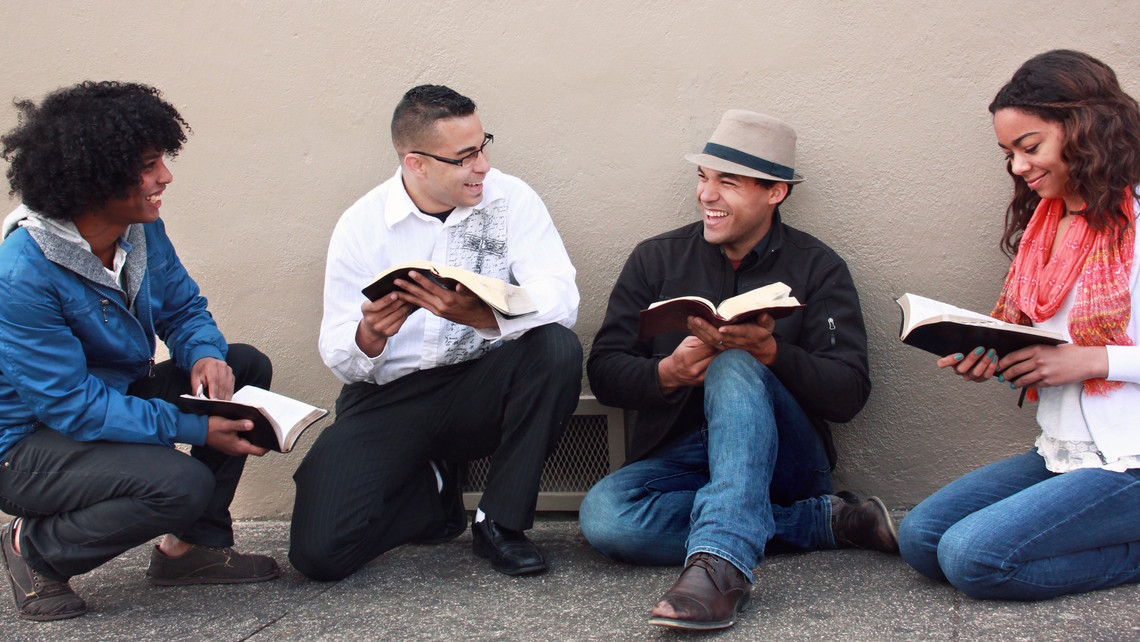 Join a Home-Based Study Group!
These Bible Study programs - and my small group -  have helped me dive deep into the beauty of the faith.  I understand more, make connections more and have fallen crazy madly in love with God more!

Tina Gregory
Is Joining a Bible Study Group Your New Year's Resolution?
Our parish Bible Study groups are home based, so groups decide when, where and how frequently to meet (usually once per week or every other week).
Cost is about $2.00 per session.
Programs are easy to follow and include workbook questions and video lecture.
Sign up together with your group of at least four friends, or sign up as an individual to be placed in a group of 4-8 people.
Internet access is required to view the video lectures.
A Biblical Walk Through the Mass
Take an exciting tour of the Liturgy as it explores the biblical roots of the words and gestures we experience at Mass and explains their profound significance.  5 sessions.  About 60 min of homework per session.
Mary: A Biblical Walk with the Blessed Mother
Join this extraordinary study that reveals Mary's unique role in God's Kingdom and in our lives.  You will learn how she works in our lives today, drawing us ever closer to her Divine Son.  8 sessions.  About 60 min of homework per session.
BibleTimeline: The Story of Salvation
Embark on a fascinating journey through the entire Bible,  going deep into each period of salvation history to discover the amazing story woven throughout all of Scripture.  24 sessions.  About 1.5 - 2 hours of homework per session.