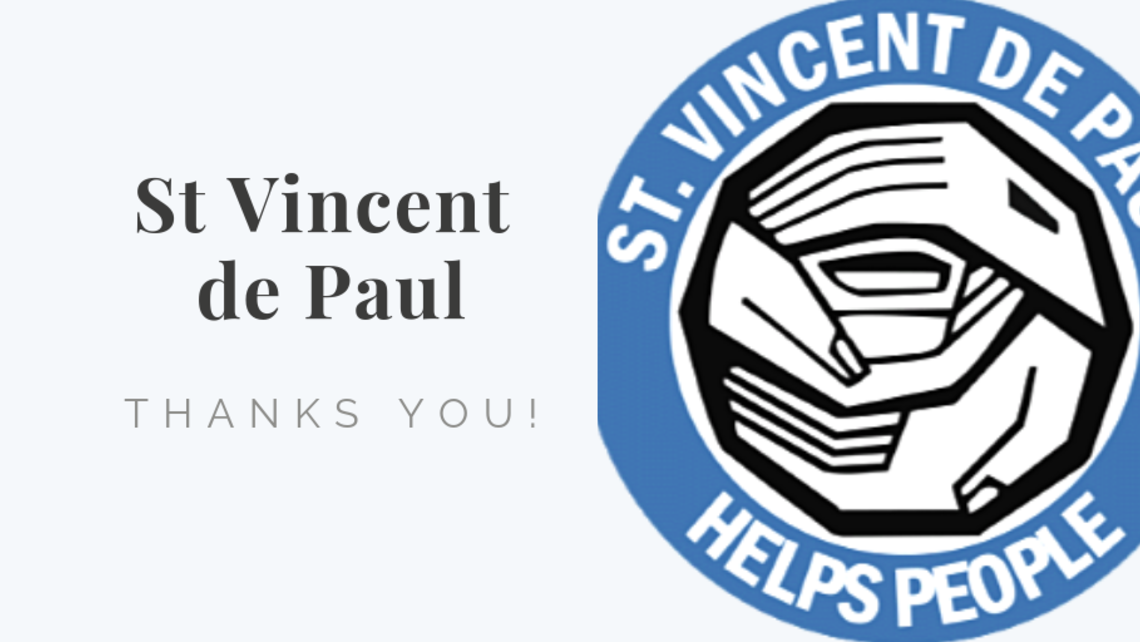 The St. Vincent de Paul Society would like to thank the parishioners of St. Michael's for their generosity in the 5th Sunday collection at the end of June.
We received a total of $4,251. 
In the second quarter of 2019 we distributed 300 food bags and helped 733 people. Our major expenses for that period were $6,436 in food purchases, $4,310 for help with utilities, $1,596 in rental assistance and $490 for emergency shelter/motels. We also spent about $1,000 on travel aid, clothing and household items from the SVdP store.
Is God calling you to be a Vincentian? Please contact janet.graham@comcast.net or kuzmenko@att.net. Thank you for helping us help others.