January 12, 2021 - 1:27pm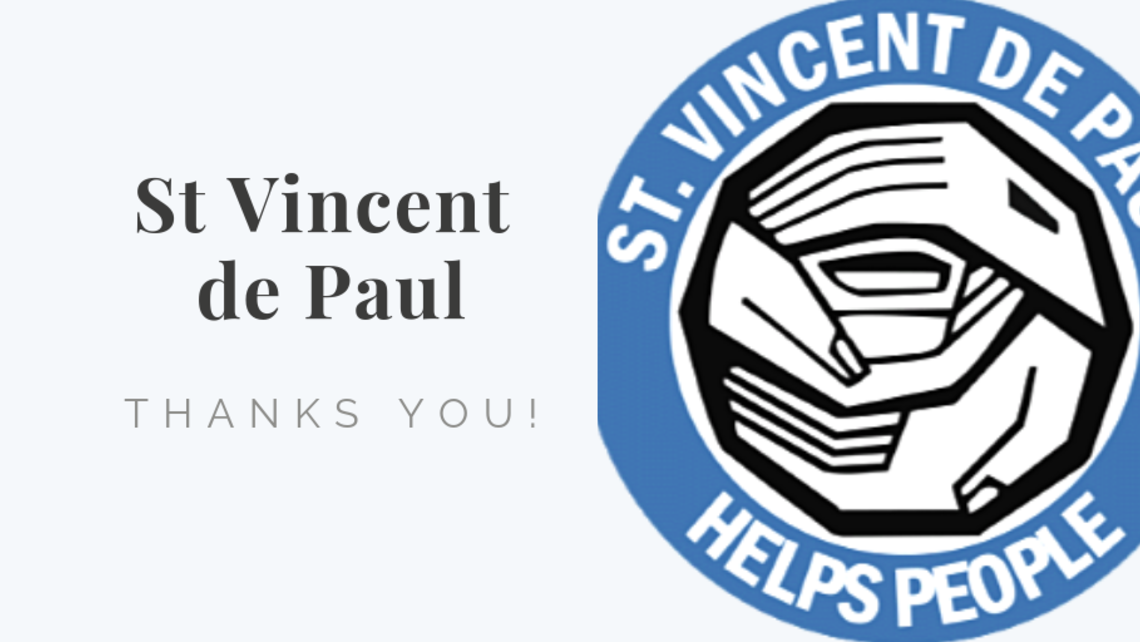 The St. Vincent de Paul Society thanks the parishioners for their support in November's 5th Sunday collection.
We received about $3400, most of which covered the costs of our Thanksgiving food distribution to our neighbors in need.
Starting in January, the 5th Sunday collections will no longer fund St. Vincent de Paul. Please consider joining our Silent Partner program. SVdP will send you envelopes in which you can mail in donations at the time of your choosing. Tax receipts will be provided at the end of the year.
For more information contact our SVdP secretary, Joyce Rocha at
joycemarie1947@hotmail.com or leave us a message at (925) 373-1303.