September 21, 2016 - 7:00am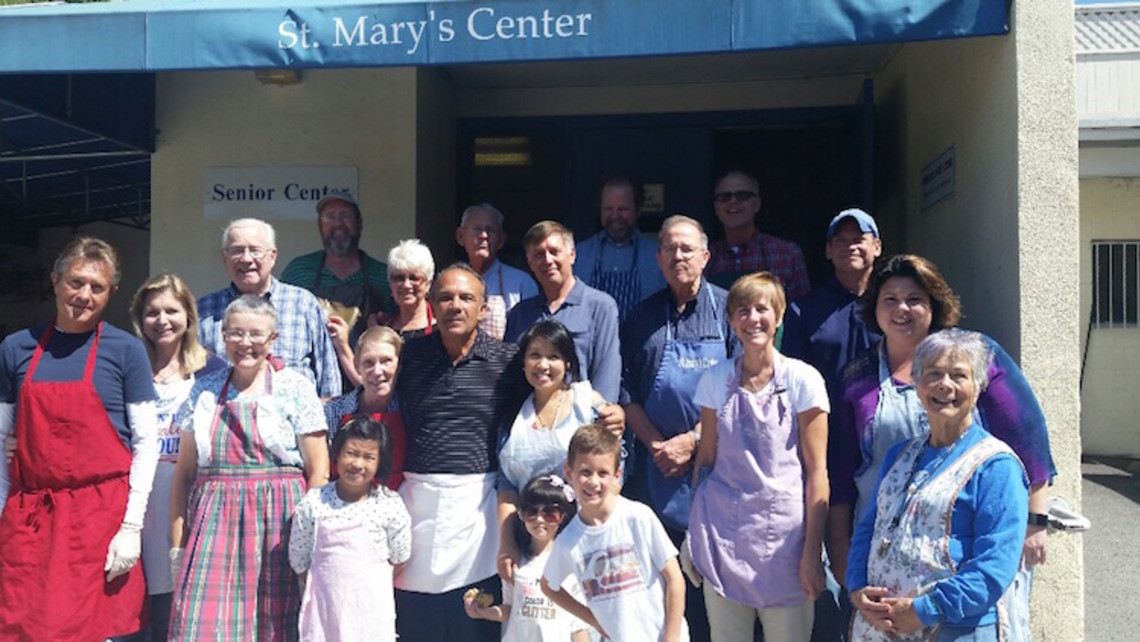 Thank you for your support!
A ginormous thank you to the many folks who helped make this year's St Mary's Center Dinner a huge success. The seniors at Saint Mary's Center enjoyed Heartland goulash, Minnesota rice hot dish, Pennsylvania Dutch green beans, homemade bread, fresh green salad with homegrown tomatoes, fresh fruit salad and a plethora of homemade cookies. We had twenty-one volunteers and numerous generous contributors: without you, we could not have cooked this Sunday dinner.
Many of our volunteers come from the RCIA process.  For those seeking to become Catholic, the baptized candidates and the unbaptized catechumens, this is an opportunity to serve out our mission as Catholics to those in need. In the company of sponsors and family, neophytes and newly received, we go to the periphery of our own community of the Diocese of Oakland to bring Christ to people.