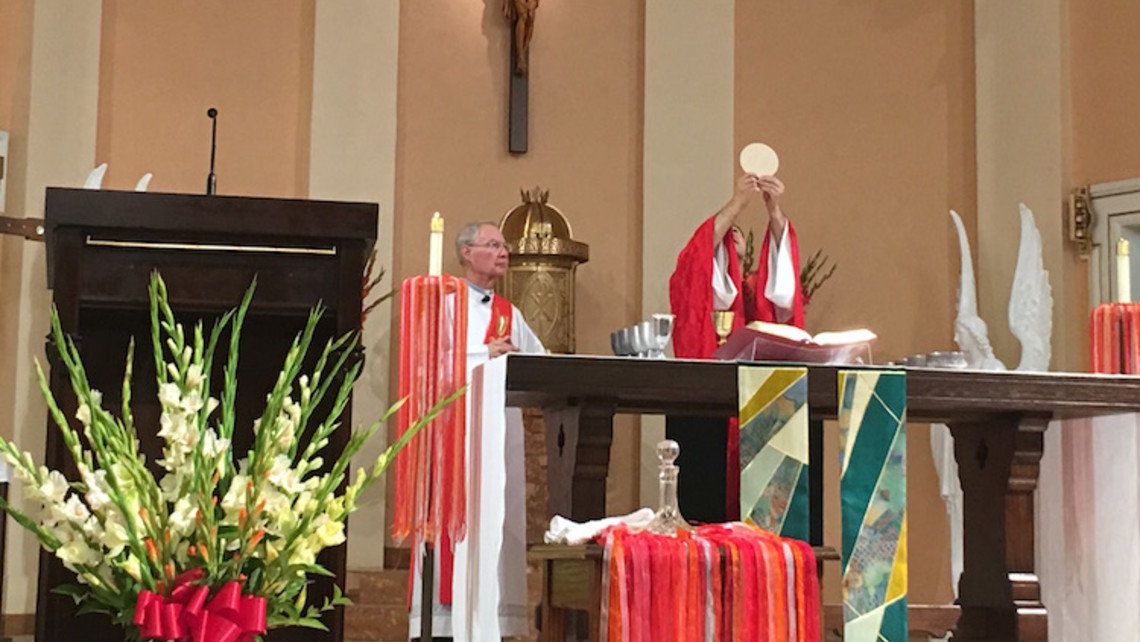 Thank you, St. Michael community, for your warm welcome of our new members in RCIA (Rite of Christian Initiation of Adults) and our newly Confirmed parishioner.
Candidates Darrel McHargue and BeLinda Daves, catechumen Holly Wilkins, and newly-confirmed Brett Bodenmiller were graciously overwhelmed by the support of this community. They are so appreciative of your participation in our recent rites, your applause and congratulations, and the prayers and good wishes of so many who made it a point to speak to them after Mass.   
RCIA is the process through which adults prepare to receive the Sacraments of Baptism, First Communion and Confirmation to be fully-initiated Catholics.
If you are interested hearing more about RCIA, please contact Marjorie Melendez at 925-447-2925 or RCIA@StMichaelLivermore.com