February 2, 2022 - 9:40am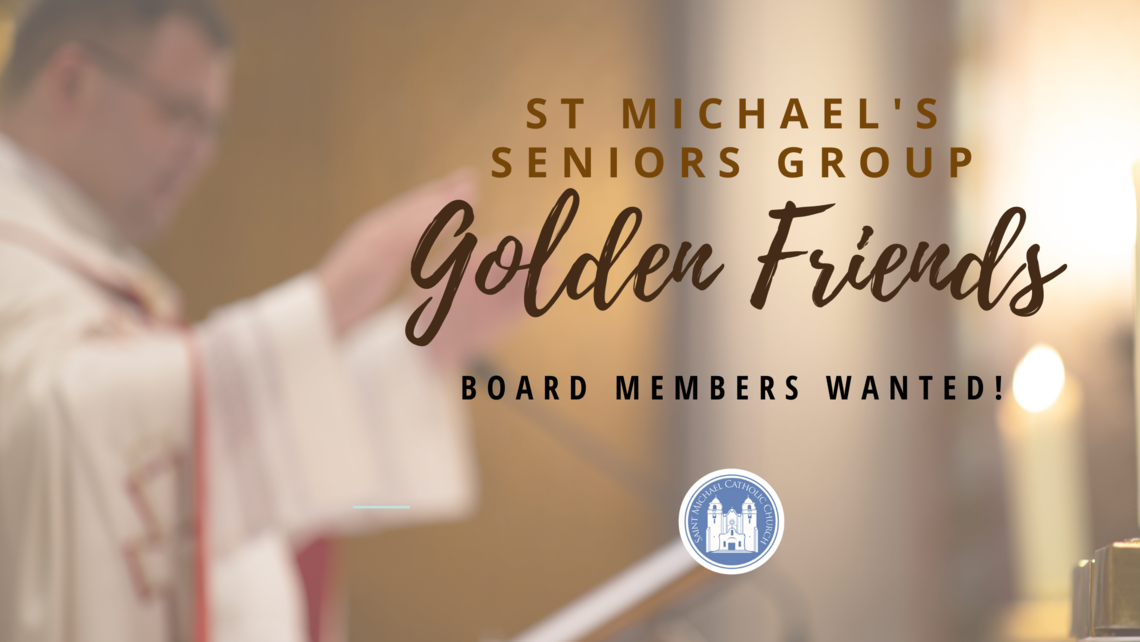 Volunteer Positions are Open for 2022
We give special thanks to Mary Pineda, retiring Chair of the Golden Friends, for her years of dedication and wish her well on her new adventure! Also, many thanks to Joe and Toni Smith for their service, as they also step down for a new endeavor.
We are currently seeking parishioners interested in serving the Golden Friends seniors' community with their time and talents. If you are interested, please contact Suzanne Gutierrez at suzibg@sbcglobal.net or Roberta Bandy at robertabandy@yahoo.com
Our next Golden Friend's Mass is scheduled for Friday, February 18 at 10:30 am in the church (10:00 am Rosary). Golden Friends Masses are on the third Friday of every month.