August 11, 2022 - 12:13pm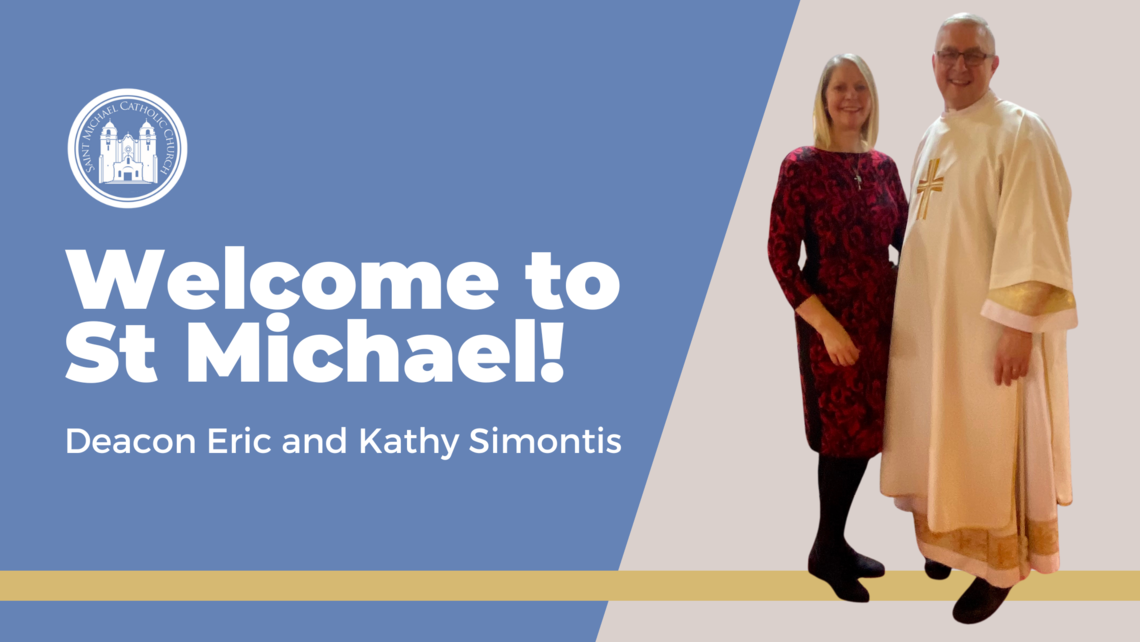 New to Livermore, New to St Michael
Dear St Michael Community,
I'm Deacon Eric and my wife, Kathy, and I are new to Livermore and St Michael. We are excited to join this faith family and to share our story. But for now, here's a little snippet:
We have been married for almost 36 years. We have two adult sons – Kevin, our youngest, lives in Cleveland, where Kathy still has family and my oldest, Scott, lives in Maryland. I am the Chief Financial Officer of the Diocese of San Jose after holding the same position in DC for the previous six years. Believe me when I tell you that being a CFO for a diocese is undoubtedly the most complicated job I have ever had.
Kathy and I were both born in Cleveland, Ohio. We met when we were 20 and it was love-at-first-sight, but we waited three years before getting married. We eventually moved to Atlanta, Georgia, where we lived for thirteen years. I heard God's call in the Adoration Chapel while reading a book about how St Ignatius discerned vocation. He said that he experienced consolation whenever he was doing something holy and it struck me that I was, quite literally, at my best when I was at Church. Kathy and I began diaconate formation in Atlanta but completed it in Washington DC after we moved there. I was ordained in June 2019 by then Cardinal Gregory. After six years in DC, and with a lot of discernment, Kathy and I decided to come out west to San Jose and now live in Livermore.
So, here we are! I am so very blessed that I can share my faith both at work in San Jose and here, with the parishioners of St. Michael's. I look forward to getting to know you.
God bless you!
Deacon Eric and Kathy Simontis
(the newest parishioners!!)