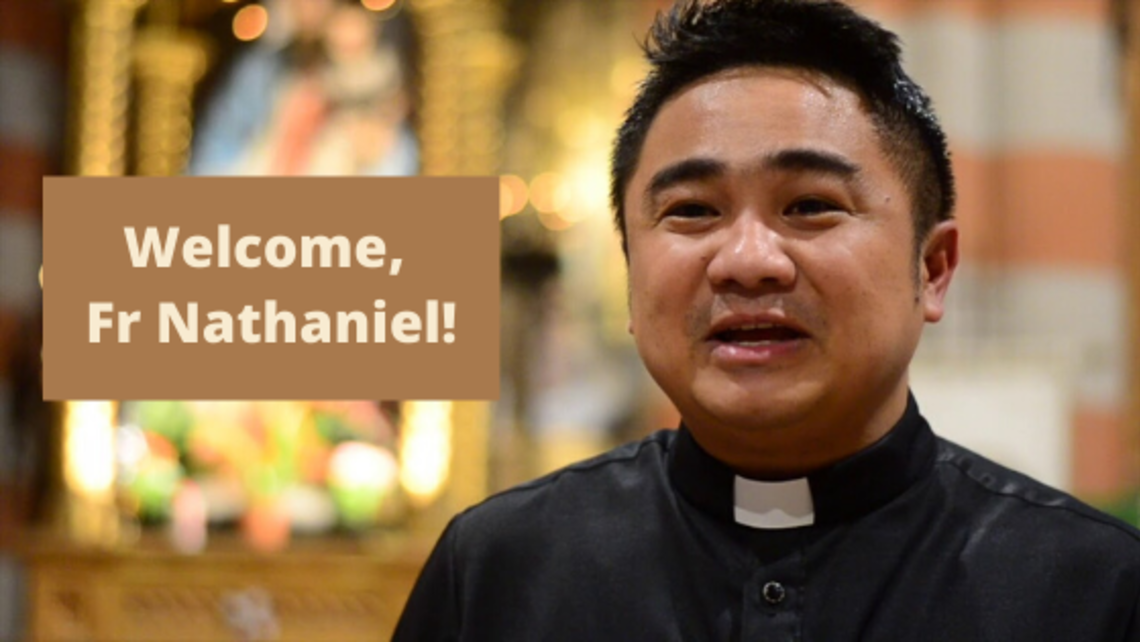 Fr Nathaniel Gentizon (Father "Nat") joins our St Michael Community and will stay with us through mid August. 
He is a Filipino priest who was studying in Rome.  With the backlog of Filipinos attempting to go home, the time in quarantine can last months while waiting to process.  So he will visit with us for a while before returning home.
Fr Nat will help celebrate Masses and hear confessions while staying with us.  He will also partner with seminarian, Candelario Jimenez, in offering our community a virtual retreat on Zoom for a 33-day preparation to consecrate ourselves to Jesus through Mary.  When you see Fr Nat on livestream Masses, be sure to comment with a warm welcome!