January 18, 2023 - 12:06pm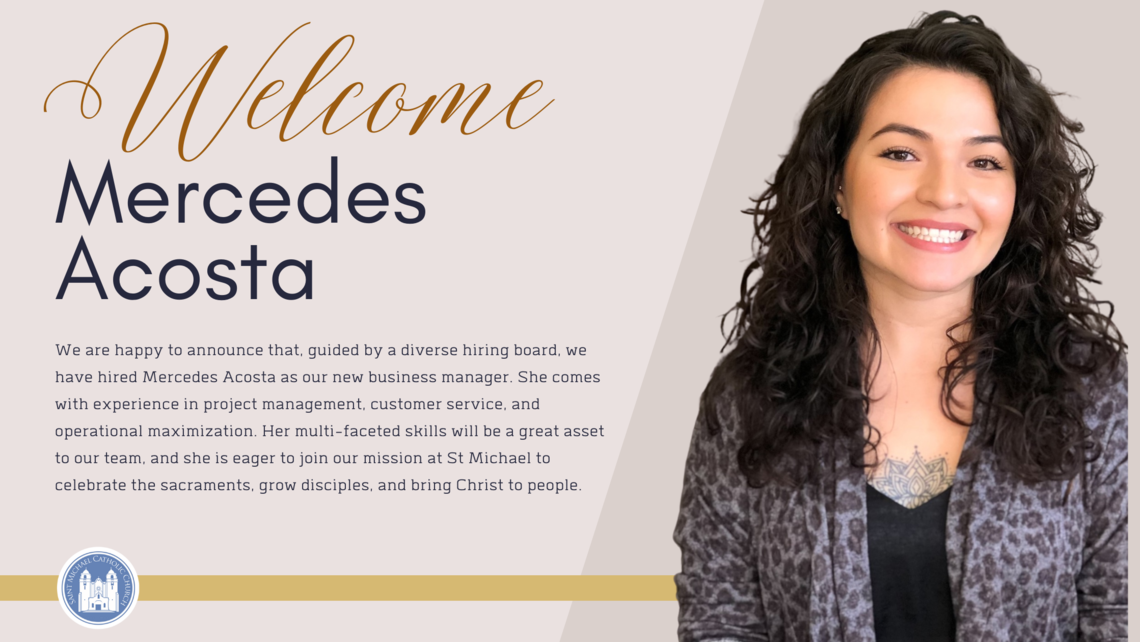 Dear St Michael Parish,
I am happy to announce that, guided by a diverse hiring board, we have hired Mercedes Acosta as our new business manager. She comes with experience in project management, customer service and operational maximization. Her multi-faceted skills will be a great asset to our team, and she is eager to join our mission at St Michael to celebrate the sacraments, grow disciples, and bring Christ to people.
Mercedes and her family have been active members of the St Michael community since 2009, and her roots are here in Livermore where she, her husband and son call their home. In her downtime, she loves to adventure with her family around Livermore. You might see them taking nice long walks around town, trying new food at almost every restaurant!
Mercedes will be at all Masses on January 21 and 22. Please come and say hello after Mass and introduce yourself. She can be reached by email at Mercedes@StMichaelLivermore.com or by phone at 925-667-4052.
Please keep Mercedes and her family in your prayers.
Blessings to you and your family,
Fr Carl