November 28, 2018 - 2:32pm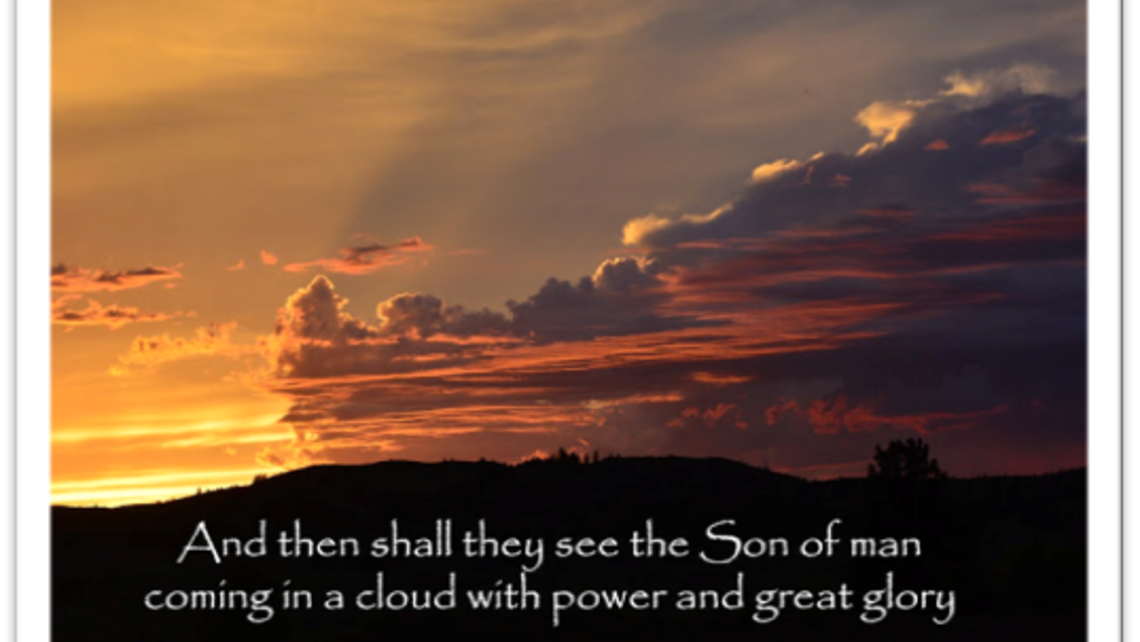 Prayer Meditation for the First Sunday of Advent
Prayerfully consider the deepest worries and fears you carry in your heart.
What are you most anxious about? Maybe it's something at work or in your family. Maybe it is a health or financial situation. In prayer, tell Jesus about your worries. Then imagine Jesus speaking to you the words from today's Gospel reading about him coming "in a cloud with power and great glory"—an image that reminds us that God is in control and he will come to set all things right. How might these words be a source of comfort for you in your troubles?
Resolution
Reflect on one way you  can live a more hope-filled existence this Advent season. Perhaps you need to trust more in God's goodness in your life, or maybe you need to make more time for prayer amidst the busyness of the season.
Use a journal to write down your thoughts, reflections, and your resolutions.
Parish Intentions
Please keep in your prayers all those who will feel drawn to Drive Through Prayer this week, that they may experience the Lord's love and healing.
Also pray for those who are sick, injured, addicted, recovering  and grieving, that they may find wholeness in Christ.
Send your prayer requests to Prayers@StMichaelLivermore.com