February 7, 2019 - 1:48pm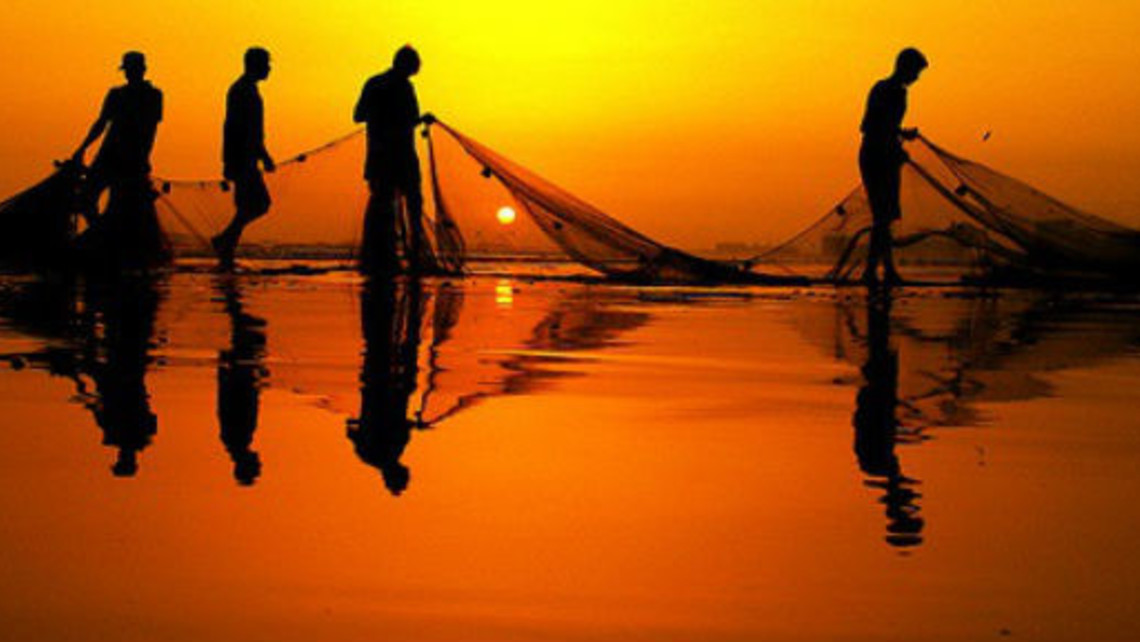 Prayer Meditation for the 5th Sunday in Ordinary Time
The Scripture readings for today show us how God takes each of us as we are and equips us with his grace to answer his call.
Let's take some time now to pray and meditate on how God is calling each of us and how we might respond to that call.
Prayer
Prayerfully place yourself in today's Gospel reading. Imagine that you are with Simon Peter on his boat. You have just returned from an exhausting night of fishing without catching anything. But before you can go home and rest, Jesus gets into the boat and tells Peter to put out into the deep. You have heard Jesus' command, but you know that it is very unlikely you will catch any fish—what do you think about this command? Peter asks you to help cast the net. You do so and, against all odds, you pull in a miraculous catch of fish! How do you feel after you see this awesome miracle? What do you think of your previous disbelief? How might this make you approach your relationship with Jesus differently? What might you say to Peter? What might you say to Jesus?
Resolution
Now imagine that after Jesus calls Simon Peter and tells him he will be catching men from now on, Jesus next turns to you. He tells you, "Follow me." In what particular way might Jesus be calling you to follow him more closely this week? Make a resolution that helps you to do that more this week, and ask Jesus for the grace to help you fulfill your resolution.
Need Prayers?
Send requests to Prayers@StMichaelLivermore.com
You are also invited to write your prayer requests in the Book of Intentions in the Adoration Chapel, just to the right as you enter.