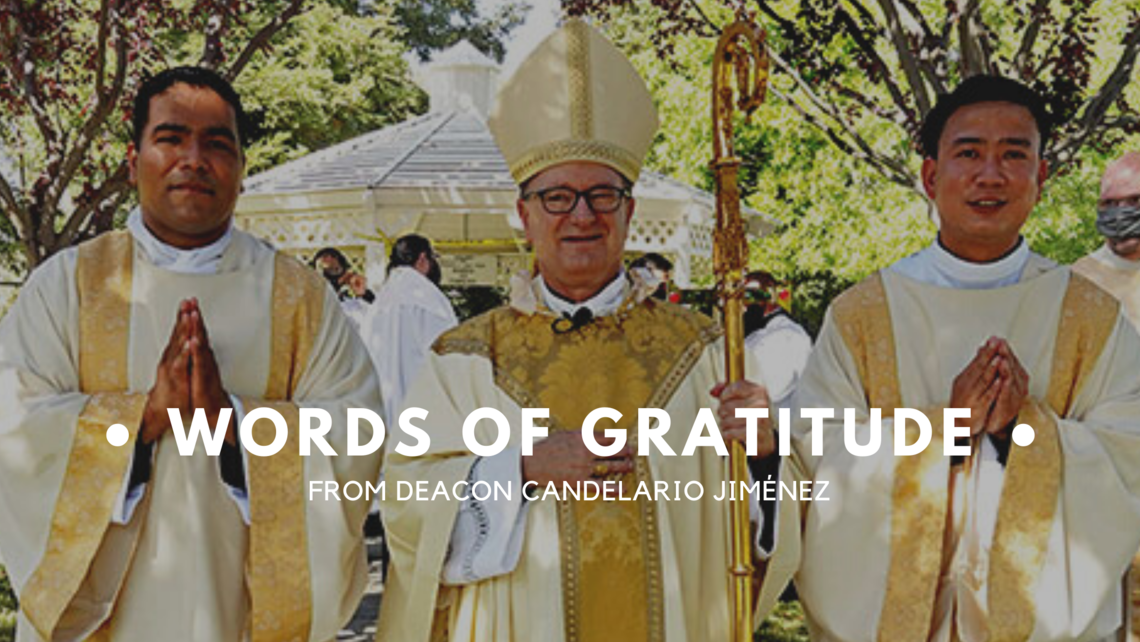 Message from Deacon Candelario Jiménez
Dear St Michael Family,
I want to express my words of gratitude to my beloved community of St. Michael Parish for your kind generosity and your prayers during my years as a seminarian, now as a deacon and for my continued journey toward the priesthood. I am overwhelmed by your support for my vocation. 
At the same time, it is also sad that because of the pandemic we are not able to gather to celebrate the gift of the Transitional Diaconate I've received.  But I did see your comments on our livestream Mass and on social media, offering congratulations, well-wishes and prayers. Thank you!
As I take on my new assignment at Immaculate Heart of Mary parish in Brentwood, my gratitude, my prayers and my blessing are in a special way for all of you at St Michael's.  St Michael parish has been and always will be my home, and I will take everything that I have learned here from you to my new community.
May God continue to bless your families and our parish with many vocations to the priesthood, marriage and religious life.  
Dcn. Candelario Jiménez