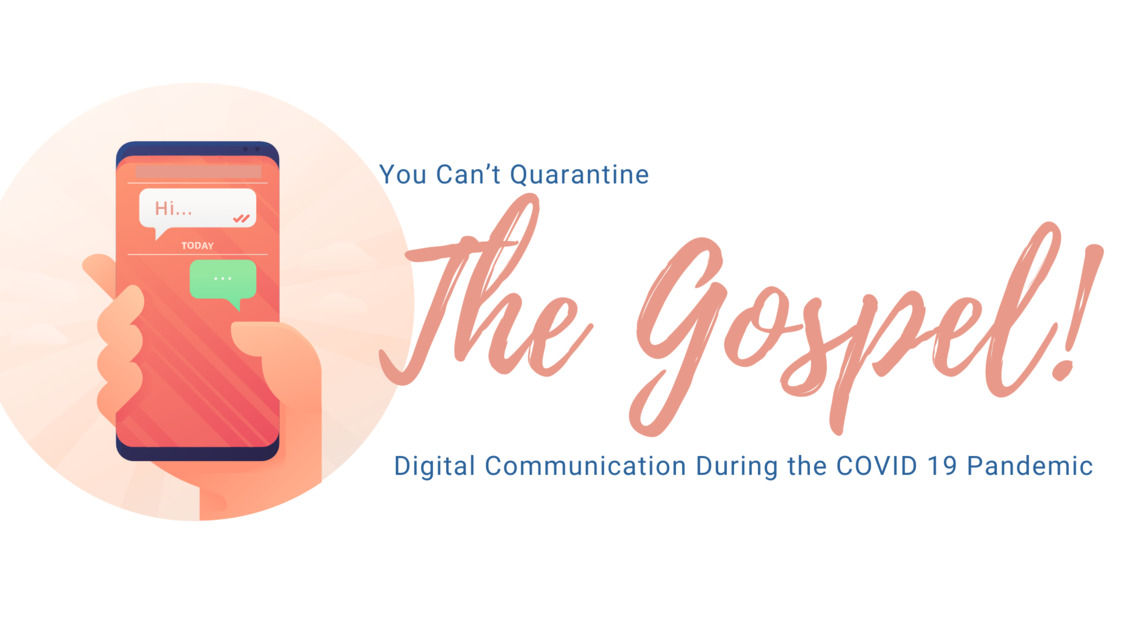 Digital Communication During the COVID 19 Pandemic
Dear Parishioners, 
Archbishop Jose H. Gomez of Los Angeles, president of the U.S. Conference of Catholic Bishops, has issued the following statement regarding Coronavirus (COVID-19): 
"With the worldwide outbreak of the coronavirus, we are confronted once more with the fragility of our lives, and again we are reminded of our common humanity; that the peoples of this world are our brothers and sisters, that we are all one family under God. 
God does not abandon us.  He goes with us even now in this time of trial and testing. In this moment, it is important for us to anchor our hearts in the hope that we have in Jesus Christ. Now is the time to intensify our prayers and sacrifices for the love of God and the love of our neighbor. Let us draw closer to one another in our love for him and rediscover the things that truly matter in our lives." 
The point of Archbishop Gomez wants to tell us is although we cannot be with each other in person in our worship and ministries, we can be with each other through different means.   One way is through the gift of digital communication.  Technological tools like our smartphones and all the platforms and apps available can be used productively and wisely for the sake of the proclamation of the Gospel.  They can be useful resources to bring the Word of God to others, especially the sick, elderly and those who are immune compromised. The pandemic has forced us to think of new ways to be "church" for each other. 
Our parish is blessed to have a  solid Communications Ministry team.  We have a beautiful and updated website at StMichaelLivermore.com with a "chat" feature to reach our administrative office.  We have nearly 3,000 subscribers to Flocknote, our email, texting and sign up platform, to keep us all informed and connected.  We have digital access to all of Bishop Barron's Word on Fire video series and a huge library of movies, audio talks and video programs on FORMED.org to grow in our faith. We have over 2,500 followers on our Facebook page where we share inspiration and news. And thanks to our new Parish AV Team, we have thousands of people viewing livestream Mass every week. Indeed, we cannot quarantine the Gospel. Our effort to evangelize and to bring to love and mercy of Jesus and His message of Hope must continue despite the challenges brought by COVID 19.  
Hence, I would like to thank the members of our Communication Ministry and all our volunteers who are keeping "church" alive in our community.  We are looking for more volunteers to produce livestream Mass, for photographers to capture our community in action and for bilingual translators and proofreaders to help us communicate with our entire parish community.  We also can provide Flocknote training for St Michael groups and ministries to effectively communicate within their small community. 
 As we continue to live with COVID 19 in our world today, I am committed to focusing our resources as a parish to improve digital communication, so that the Gospel may reach every home.  It is my prayer that everyone who comes to church and everyone who cannot come to church will be spiritually nourished each day. 
If you would like to be a part of our Communication Ministry, please contact Tina Gregory at  
TinaGregory@StMichaelLivermore.com or 925-667-4051
May God continue to richly bless our parish, as we go forth to make disciples of all nations! 
Fr Carl