September 20, 2020 - 9:27am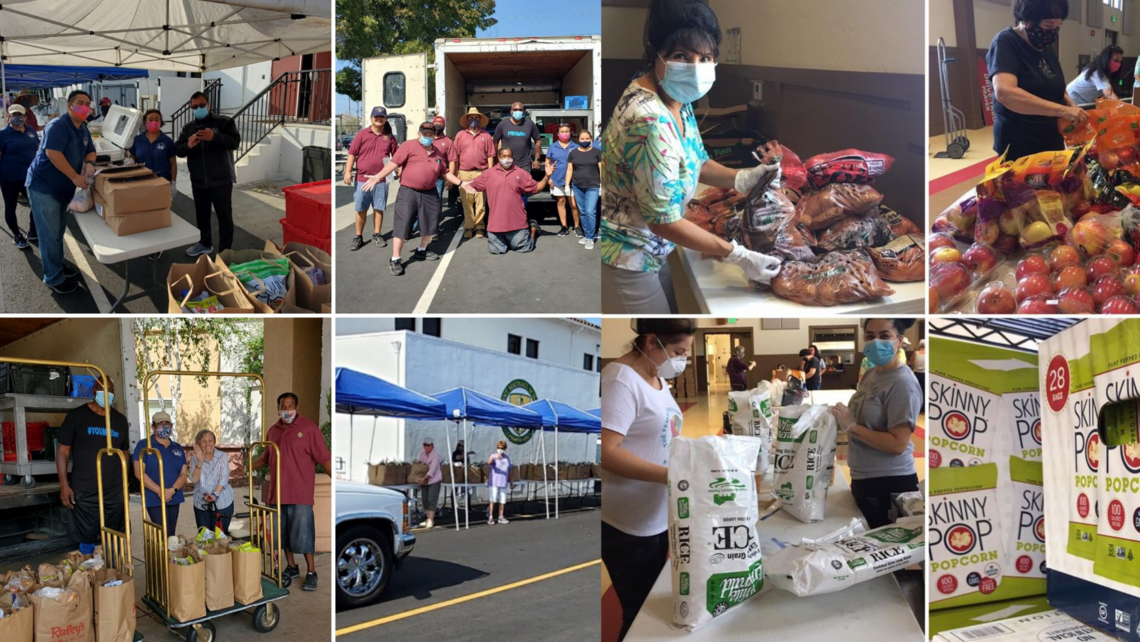 Dear Community Care Team,
Thanks to your support, we distributed groceries to 150 households, a total of 412 people!  87 cars came through the drive through.  63 senior/homebound households had groceries delivered to their porch. WOW!
A tremendous thank you goes out to all of you!!
Our Young Ladies' Institute volunteers who accepted apples and oranges on Wednesday (and the generous people who donated!)
Our Thursday and Friday packaging teams who assemble the grocery kits.
Scott & Kelly at Grocery Outlet who donate food, lend us storage space in their freezer and give us a sweet discount on food for our guests.
Our "go getters" who pick up donations and orders, load and unload trucks.
Ronnie Forbes of One Nation Dream Makers, who picks up surplus food from a variety of stores throughout the whole week for our guests.
Our Knights of Columbus members who show up early and stay late, setting up, organizing, distributing and cleaning up.
Our Distribution Team who seamlessly get the grocery kits into our guests' cars, with smiles.
Our Recycling Team who collapse boxes during the drive through, keeping the line neat and tidy.
Our Delivery Team who drive groceries out to our seniors and homebound.
Our Traffic Team who greet our guests and help guide them through the line.
Our Prayer Team who offer in-person spontaneous prayer for our guests who request it.
Our parishioners and community members who financially support our efforts by sponsoring $10 per family.
Our prayer warriors who intercede for us and our guests.
Our "Operations Queen" Jacqueline who runs a tight and organized ship!
Eric Hom, our parish director of business operations, for handling all the "behind the scenes" details.
Fr Carl, our pastor, for his vision and leadership. He's the guy who started the whole thing!
Thank to our generous donors:
Open Heart Kitchen
Spectrum Services
Fertile GroundWorks
Smart & Final
Nob Hill
Whole Foods
Starbucks
Panera Bread
Noah's Bagels
Sun Best Orchard
G&S Farms
Resendiz Family Fruit Barn
Marciel Farms
Stackhouse Orchards
This is truly a team effort to reach our neighbors in need. Thank you for being a part of the team!
We do it all again on October 3.
Watch StMichaelLivermore.com/Groceries for the new volunteer sign up form.
"We know that all things work together for good for those who love God, who are called according to his purpose."

Romans 8:27-29