February 6, 2023 - 3:13pm
Stephanie Frausto's Sacred Story
Stephanie was a competitive cage fighter, caught in a world where her body was like a product to be sold. After losing several fights, she cried out to God for help. He answered, and now she's dedicated to a discipline of prayer to fight for her recovery and her faith.
Tell me about mixed martial arts.
Well, I am formerly a competitive mixed martial artist. Basically, it's a full-contact combat sport based on striking, grappling, and ground fighting, using various techniques of combat sports from around the world. I used to compete in cage fighting, and I have a black belt in Brazilian jujitsu. I have won a few titles too. Currently, I'm a Muay Thai (Thai boxing) coach for kids. It's the traditional kickboxing in Thailand that involves stand-up grappling movements and hitting with our elbows and our knees to you know, dump them on the floor, or we can catch their kicks or sweep their feet from under them.
How would you describe your relationship with God as a fighter?
I guess the only time I would talk to God would be like before fights or during weight cuts. Those were the times when I was terrified. I was often getting hit in the face by girls who looked so scary. And there were a lot of them who were taller and bigger. A weight cut is when you try to get as small as possible for your weight, and to do that you cut the water out of your body with heat. It's basically dehydrating you. If you miss weight, then you don't get to fight. So, there's a lot of stress and heavy pressure. This one weight cut really pushed my body to its limits. In my head I was all, "I can't do this!" I didn't know enough that I could say no. It felt like I was going to die, and I was thinking I'll just pray, but I didn't know how. I started the Our Father. And I had this overwhelming feeling of God's presence and peace. I felt Him telling me that He was there for me. It gave me chills. Looking back, that was a turning point.
Did that experience make you want to investigate more about God?
Not right away. There were a lot of moments like that going on. It was later when I had lost three fights in a row. One, I got knocked unconscious. Another, the girl was just bigger, better, faster, stronger. She just overwhelmed me with everything she had. But they kept putting me in and I agreed. Then, in the last fight, it was like I wasn't even in my body. I felt like I was watching myself from somewhere else just getting beat up. I remember being back in the locker room just crying out my pain to God. It was like I could hear in my head, "You're okay. I've got you." 
I knew I would come back to Him and His church. I mean, I'd like to say I did it right away, but I kept getting pulled back to Him. You know, in the fight industry, there are a lot of abusive people. On top of that, I was in an abusive relationship with somebody. It's a lot to get untangled from. But God did not leave me there.
How did you make your way back to the Church?
Well, I started going back to church with my mom, but at first, it was more for her, so she wouldn't be alone. Bit by bit, though, something shifted and then I was going for myself too. One Sunday night, she was reading a book, and it had interesting things about mental health and how you can expose yourself to diabolic influence if you're not close to God. I asked my mom if she had an extra copy, and she did!  Then she started giving me all these things: a catechism, rosaries, prayer cards, a scapular [laughing] I mean, she went full-on Catholic mom like she had been waiting for me to ask. She was so happy. She told me there was a conference coming up with Jesse Romero, the author of the book. Turns out, he's a former USA middleweight kickboxing champion, so I instantly connected. He used that language to explain spiritual warfare, so it made sense.
What a connection! How was the conference?
It was life-changing. One of the speakers was, Fr Chad Ripperger. He was so interesting, so scholastic. Usually, I wouldn't be able to follow someone like that. I didn't go to college and teachers kind of bore me, but there I was, taking notes the whole time. He used so many big words, and I was like, "I'm going to have to look that up later!" He kept talking about the commandments, but he wouldn't say what the commands were. I had to look up the Ten Commandments because I didn't know them. He stressed the importance of disciplined prayer life because there is a spiritual battle at play, and prayer is the only thing that we can protect ourselves with. I thought of all the negativity and abuse in my life, and the devil's part in that made sense. So, I started a protocol, a discipline of prayer.
You got a new sort of coach!

Yeah, kind of! I started praying the Angelus at six in the morning, noon and six in the evening, and the Act of Contrition at night. And I pray the rosary every day, all four mystery sets. It was really difficult, because I don't like waking up early, but I set alarms. I said to myself, "Man, this is really hard, but you know, you can do it. If you want this bad stuff to stop happening in your life, then you have to do this. If you want to get better, you have to do this!"  But when I started praying, a lot of scary stuff started happening.
Like what?
One time I was praying, and I heard something scratching on my door. Nothing was there, and my dog was lying in his bed snoring. Another time I was praying the Rosary and I could feel a presence sort of moving in front of my face like it was trying to get me to stop praying. After the second decade, it went away, and I felt at peace. Father Chad says that God allows this stuff to happen in your life to bring you closer to Him, and to make your faith stronger. I saw that as a sign of the devil trying to get me to stop, so I didn't!
What has changed for you?
A lot in the women's fighting world is about showing off your body in objectifying ways because it's gonna get you better jobs. Shake your butt on Instagram and people are gonna want to see you fight. If you don't do that, you're ignored. I didn't want to do that, I wanted my skills to speak for themselves. My coaches called me a prude and how this isn't the time to be prudish. I was pressured. Deep down I knew it was not okay, that whole world and what was done to me. What was being asked of me every day. It wasn't okay. I think what's changed is that I'm listening to the small voice now. I'm healing and standing up for myself in my faith. I'm not fighting anymore, and I broke up with the guy I was with. I'm still struggling a lot, but it's getting better. God is showing me a way to peace and dignity and humility.
It sounds like you're moving forward.
Yes, I'm preparing to receive the Sacrament of Confirmation and really enjoying it. I'm constantly learning, trying to figure out my next move, and where God wants me to go. I'm thinking of getting into other careers like executive protection or security. I just know I don't want to fight anymore.
Well, you are fighting in a different way.
Yeah, I guess I'm fighting for my way back to God. Fighting for my own peace. And I feel a lot more protected. Um, I still have addictions to certain things, and I'm working on beating them on the head every day. I think it was St. Dominic who said something like you're either going to give up the sin or give up the Rosary. So, I keep praying the Rosary! I'm just really blessed.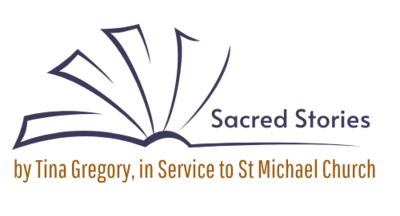 SHARE YOUR STORY!
How has God changed your life?  Have you experienced personal miracles? In what ways has your faith grown? Is there a difficulty that you have overcome with the help of the Lord? Your story is a unique and beautiful gift that can inspire, uplift, and motivate someone! Book an interview with Tina to share with the community God's Glory. 925-667-4051