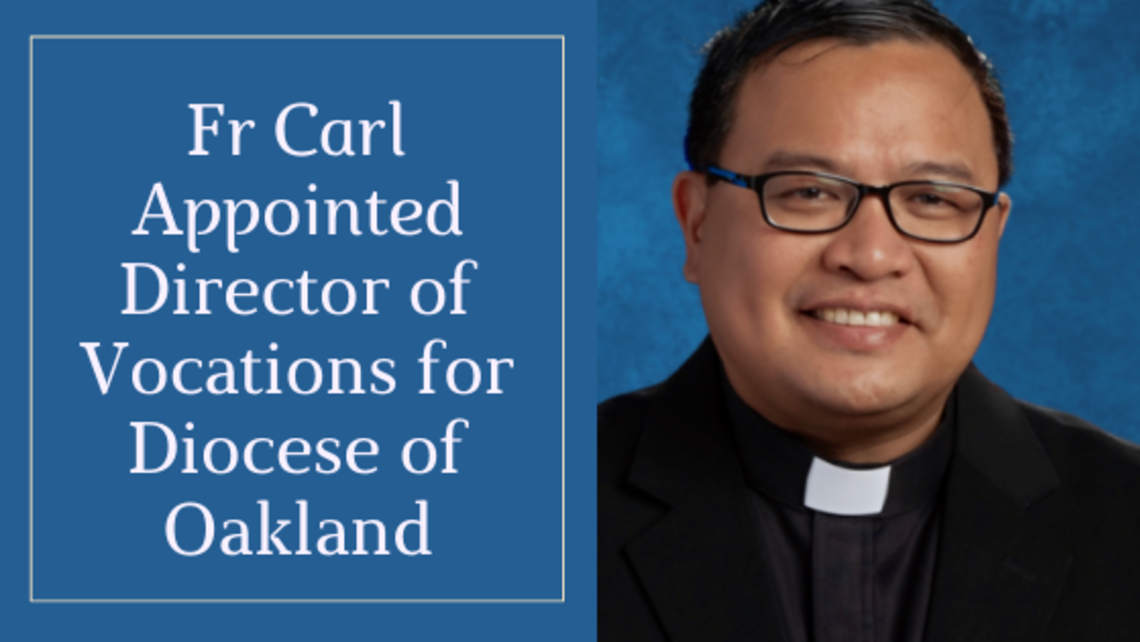 A Message from Bishop Michael Barber
Dear Faithful of the Diocese of Oakland,
Three years ago, Father Wayne Campbell graciously accepted my invitation to become diocesan Director of Vocations. At great sacrifice, he left his flourishing parish, St. Monica's in Moraga, to come and work for the diocese. As he completes his term, we owe Father Wayne a great deal of thanks.
With more energy than men half his age, Fr. Wayne has promoted vocations to the priesthood and religious life throughout our diocese and responded promptly to assist young people seeking to discern God's will in their lives. With the care of a Good Shepherd, Fr. Wayne has also provided a guiding hand for our seminarians studying at five seminaries across the United States. Having himself spent time as a Christian Brother and OFM Franciscan, Fr. Wayne was in a unique position to help discern the call to religious life as well as the diocesan priesthood. I shall miss his close collaboration and loyalty to the diocese and the Church. Going forward, Father Wayne will be helping with Masses and confessions in various parishes and convents in the diocese, as no priest ever retires from the priesthood.
I am today appointing Father Carl Arcosa as the new Director of Vocations.
Fr. Carl, 43, is originally from Ilollo in the Philippines, and completed his seminary formation at St. Patrick's Seminary in Menlo Park. He was ordained for the diocese of Oakland in 2007. He was previously pastor of Good Shepherd in Pittsburg, and since 2018, pastor of St. Michael's in Livermore - in which role he will remain. Since 2012 Fr. Carl has been chaplain to the Divine Mercy Apostolate in the diocese.  Grounded in prayer, and with broad pastoral experience and vision, Fr. Arcosa has been at the forefront in implementing the Diocese's pastoral priorities in his parish. He will begin his duties as Director of Vocations on June 1, 2020. He will need your prayers and support. Vocations are a gift from God - but it is up to us to create the place and conditions where our young people can hear the Lord's voice.
With the assurance of my blessing and continued prayers for you and your loved ones, I am Yours sincerely in Christ,
The Most Reverend Michael C. Barber, SJ Bishop of Oakland