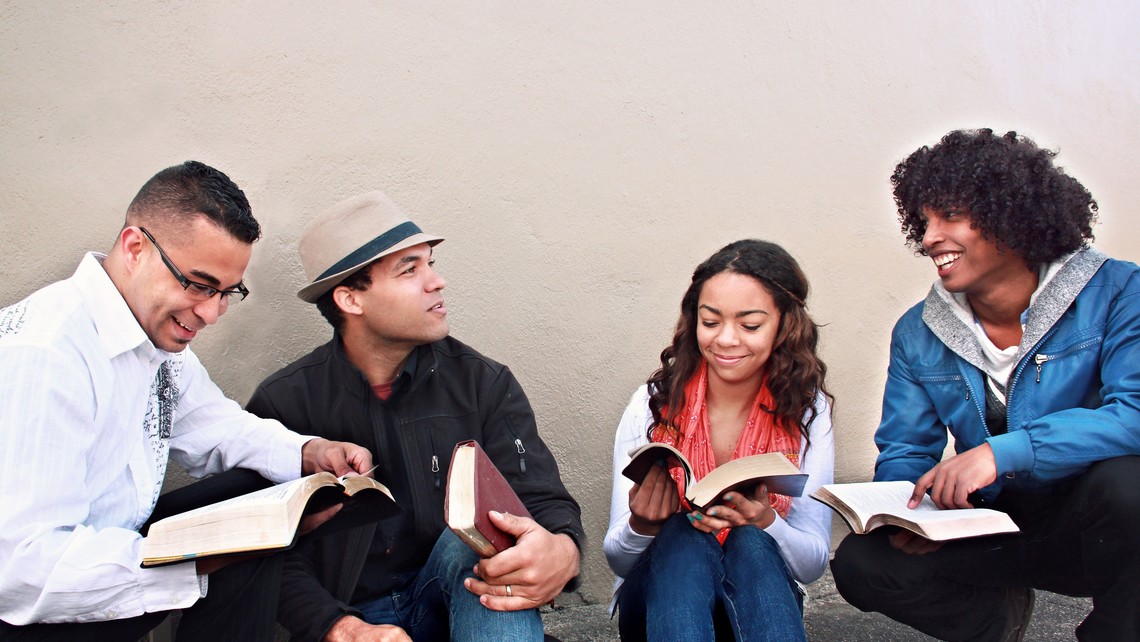 Registration Day is September 11
1.  Meet New Catholic Friends
One of the top reasons people leave the church is not disagreement over doctrine, but that they simply didn't have any friends in the community. In a small home-based group, people can get to know each other and share their victories and struggles.  They can support each other in a small setting in a way that is difficult to do in a large once-a-week at Mass setting.
2.  Get Scripture Smart
Another reason people do not grow in their faith is that they simply do not know God's amazing story.  Often Catholics hear bits and pieces every Sunday, but are at a loss about how it all fits together.  In a small groups at St Michael's, people can study the bible with their friends using the excellent (and easy-to-run) Ascension Press programs.
3.  Get to Know Jesus
The thing about Jesus being a member of the eternal Trinity is that there's always MORE to learn and love about Him!  In a small group, people can mentor and challenge each other to grow closer in relationship with the Lord.  
Registration for Small Groups is coming this September.