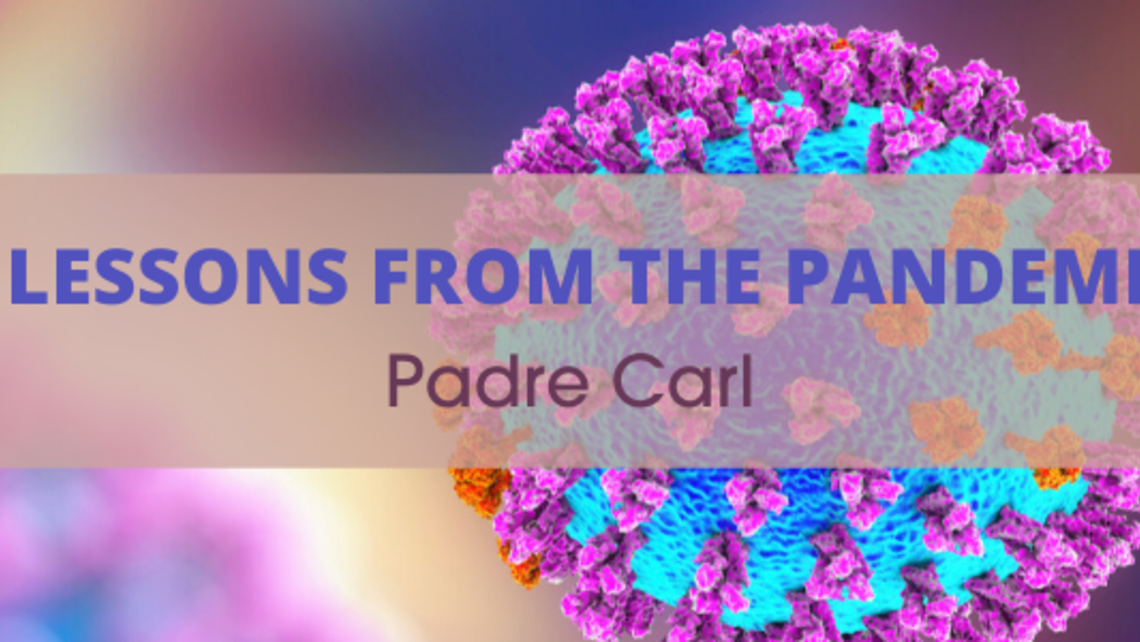 Dear St Michael Family,
After three months of sheltering in place and celebrating Mass via livestream only, we are back inside the church with a limited number of people to participate in the source and summit of our Christian life.
I would like to share with you four lessons I have learned during this time of pandemic:
We are a vibrant, reverent Church.
The devil was happy that we were not able to celebrate Mass together in person, but later he found out that we grew ever stronger!  I saw so many people parking in front of the church to pray, or to kneel down for a moment or two, or simply to make the sign of the cross. These gestures of faith reminded me that the physical church building is still relevant in the lives of people as a a symbol of faith. As symbol of hope. As a place to be in proximity of God's presence to feel His loving touch and mercy.
Love for the Eucharist.
Hundreds of people came to parking lot and drive-up benedictions. Hundreds of people came every day to receive Holy Communion after livestream Masses.  Over fifty cars processed behind the Blessed Sacrament downtown on Corpus Christi, praying for peace. I saw tears in their eyes as hearts overflowed to be near our Lord. This confirmed even more my conviction that the Eucharist really is the center and foundation of our Catholic life.  It is the center point of our identity.  It is who we are as we live in this world and prepare ourselves for the next life with God in eternity.
The support of people.
I have seen many parishioners step to generously give more than their usual offering, sustaining and stabilizing our ability to meet the spiritual needs of the community.  I have seen my brothers in clergy, seminarians, staff and volunteers go above and beyond to continue our services and ministry.  And because parishioners frequently called us to ask what we needed, food was always abundant in the rectory!  I realize that without you, the people of God, the Church is not a Church. It is because of selfless and generous parishioners that our parish continues to serve and exist for its purpose of saving souls and bringing their hearts closer to God.  Indeed, your generosity has motivated us priests to be more generous with our time and effort as well. 
Sacrament of Confession.
Since mid-March, we priests have been very busy listening hundreds of confessions every week, and we all feel blessed and happy to do it! This sacrament truly affirms for us priests of our vocation as wounded healers and dispenser of God's mercy and grace. What an awesome gift to be God's agent and instrument of peace and healing for people who are hurting! St John Vianney and St Padre Pio are known for giving their time and their energy to this Sacrament.  Hence, I will make a decree in this parish that we priests will sit for 8 hours to hear confessions on the feast day of St. John Vianney (August 4) and St. Padre Pio (September 23). Watch for more details to come.
Thank you for these beautiful lessons.  May we continue to grow in love in Christ together. God bless all of you and may He protect us all always!
Fr. Carl