November 21, 2018 - 7:30am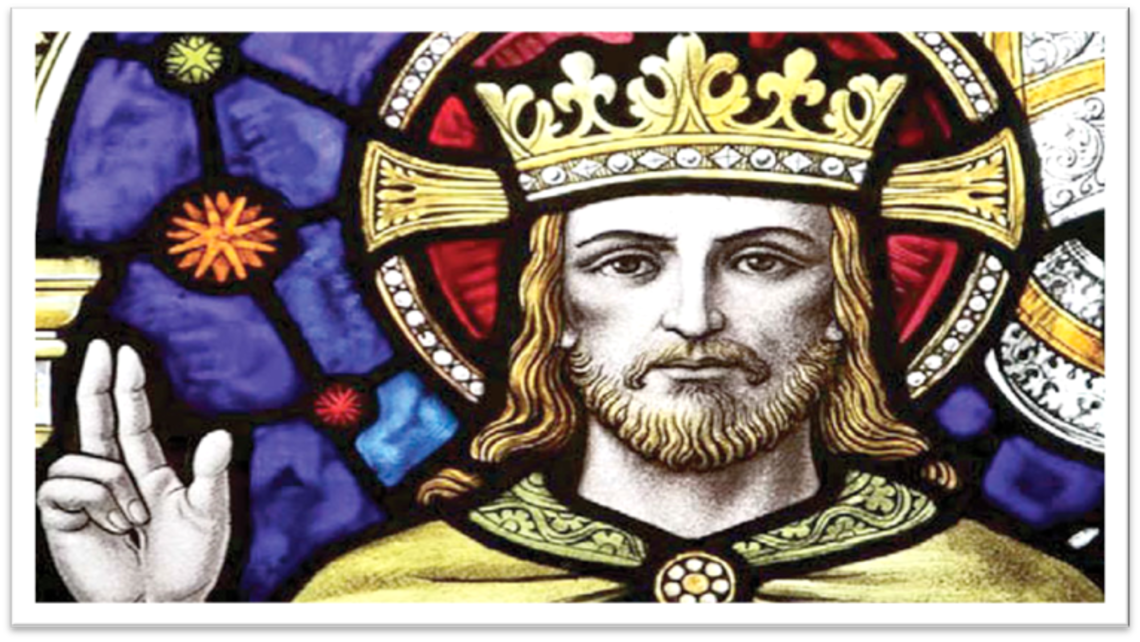 Prayer Meditation for Christ the King
PRAYER
Let's return to the Gospel from this week. Who is this Almighty King who hands himself over to another's power? What does it mean to be a part of his Kingdom?
Take the word that comes to mind and reflect on what it means to you personally. For example, the phrase, "My kingdom does not belong to this world," might have stuck out to you. Ask yourself what this means in your own life. Ask Jesus for the grace to abandon yourself entirely to his Kingdom, so that you can live in this world, but not of the world.
RESOLUTION
When we start to examine our lives to see if Jesus is truly Lord over our whole lives, we might begin to observe a pattern. We often reject Jesus as Lord because we reject the Cross; we do not want to suffer. We are afraid of embracing the Cross, because we do not believe that it will bring us true and lasting joy.
As Christians, we long for God's Kingdom to come. And if it comes through the Cross, we must learn to long for the Cross as the saints did, not simply for the sake of suffering, but because it provides us the opportunity to suffer with Christ. With God's grace, we can learn to offer our sufferings in union with Christ's sufferings on the Cross, rather than ignoring it, repressing it, or fleeing from it. We can train our eyes to look for the Cross and embrace it out of love for Jesus, thus making our prayer real for God's Kingdom to come.
This week, pray for the grace to accept the crosses that God has given you, embracing them in union with and for the sake of Christ. Consider journaling so that you can discover the sufferings in your life that you are not willing to embrace.
Please offer prayers of joy and thanksgiving for Bob Makepeace, who will celebrate his 92nd Birthday on November 27!
Send your prayer requests to Prayers@StMichaelLivermore.com