January 29, 2018 - 1:31pm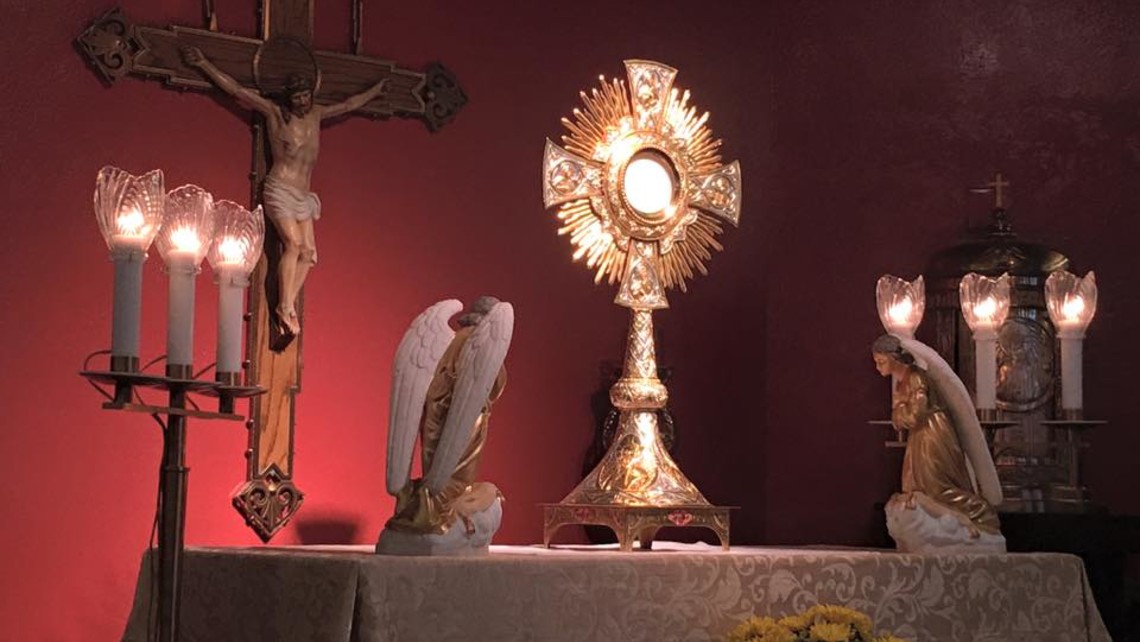 Perpetual Eucharistic Adoration
Jesus, present in the Eucharist, is exposed on the altar in our chapel 24/7. 
There must always be someone in attendance in the chapel.  Are you being called to spend time in His presence for one hour per week?
The following hours do not have anyone signed up.  Will you?
Tuesdays:  12am - 1am
Tuesdays:  6am - 7am
Tuesdays:  12pm - 1pm
Tuesdays:  8pm - 9 pm
Thursdays: 12pm - 1pm
Saturdays:  2am - 3am
Saturdays:  8pm - 9 pm
Email to sign up: Adoration@StMichaelLivermore.com or leave a note in the envelope in the chapel.