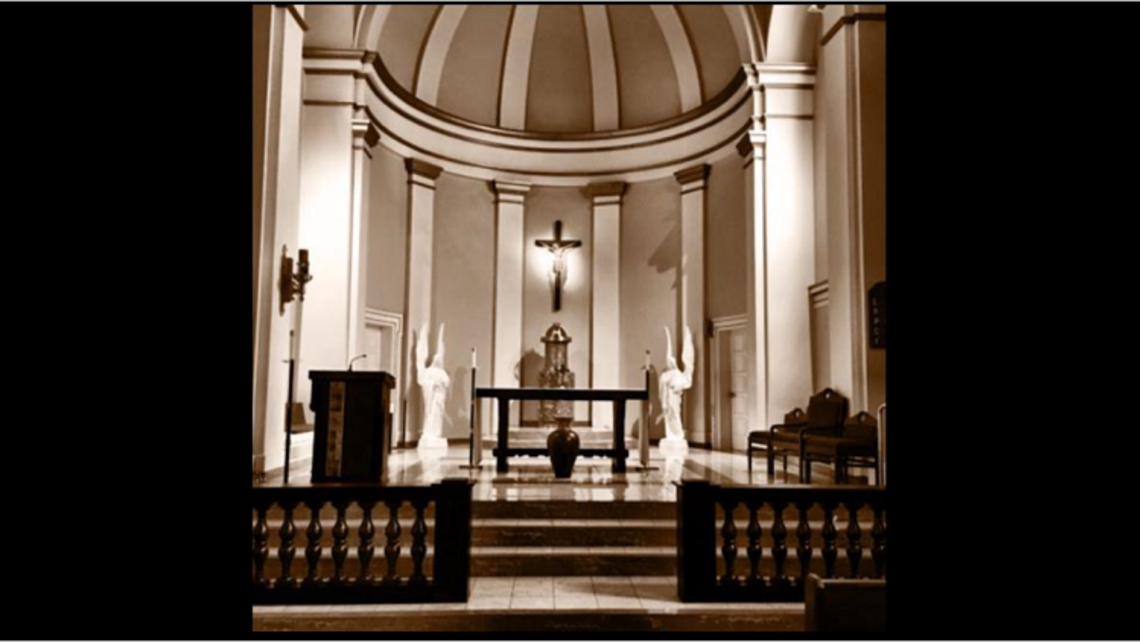 Will Be Installed by Holy Week
In anticipation of a monthly Mass in the Extraordinary Form (Traditional Latin Mass) coming to St Michael Parish soon, an altar rail will be re-installed in our sanctuary this Holy Week.
Mass in the Ordinary Form (the Mass to which we are accustomed) will continue as always during the week and on Sundays.  The Communion procession will not change with the installation of the altar rail at these Masses, and the faithful will continue to receive Holy Communion in the same manner.  The rail will be partial, leaving space in the center and at either end, to allow for continued use of the handrails by ministers.
This is the original St Michael's altar rail that was removed decades ago.  We are excited to restore a piece of St Michael's history, especially as we gear up for our Centennial Celebration.