February 8, 2021 - 10:37am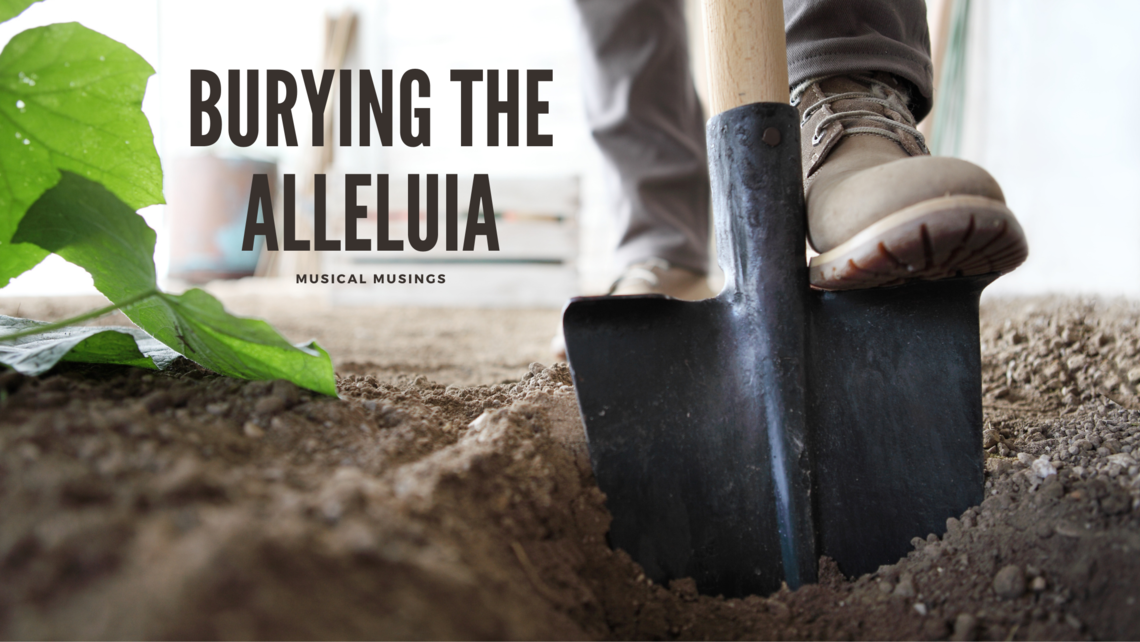 During the liturgical year, the Church makes changes to the Mass to indicate each liturgical season.
Next to the change in the color of the priest's vestments and altar cloths (purple for Lent), the absence of the Alleluia during Lent is probably the most obvious.
During the Liturgy of the Word at Mass, we sit and listen to scriptures from the Old and New Testaments and respond with a Psalm after the reading from the Old Testament. We hear stories of salvation history from the prophets in the Old Testament and exhortations from the apostles in the New Testament. Then, as we prepare to hear the words of Jesus, we stand in reverence and awe and proclaim a Gospel Acclamation. For most of the year, this Gospel Acclamation is an Alleluia followed by a verse from the scriptures.
However, during Lent, we fast from Alleluia, the word used by the Church as an expression of joy. The Lenten Gospel Acclamation is chosen from one of eight refrains (at St. Michael, we sing Praise to you Lord Jesus Christ, King of Endless Glory). These refrains replace the Alleluia that are used at this moment in the liturgy during the rest of the year. (NOTE: the word Alleluia is not sung or spoken in any other part of the liturgy throughout the season of Lent.)
The tradition of "burying the Alleluia" before the beginning of Lent is thought to have begun in the middle ages, inspired by the words of Bishop William Duranti. In the 13th century he wrote, "We part from the Alleluia as from a beloved friend, whom we embrace many times and kiss on the mouth, head and hand, before we leave him."
We will sing our robust Alleluias on the Sunday before Ash Wednesday before "burying" the Alleluia during  Lent. At Easter, we will again sing Alleluia! The Lord is risen! The Kingdom has come! Our joy is complete!
As we "bury the Alleluia" for the season of Lent, let us pray:
Loving God, as Lent nears
we bury the Alleluia, our song of joy.
In the forty days of Lent to come,
we will sing quieter songs
and think about what we can do
to follow you more closely.
Bless our Lenten days and,
when they are done,
bring us here again to sing
our song of Easter joy.
We ask this through Christ our Lord.
Amen. 1
1 Copyright © 2017 RCL Benziger. All rights reserved.