September 28, 2017 - 9:17am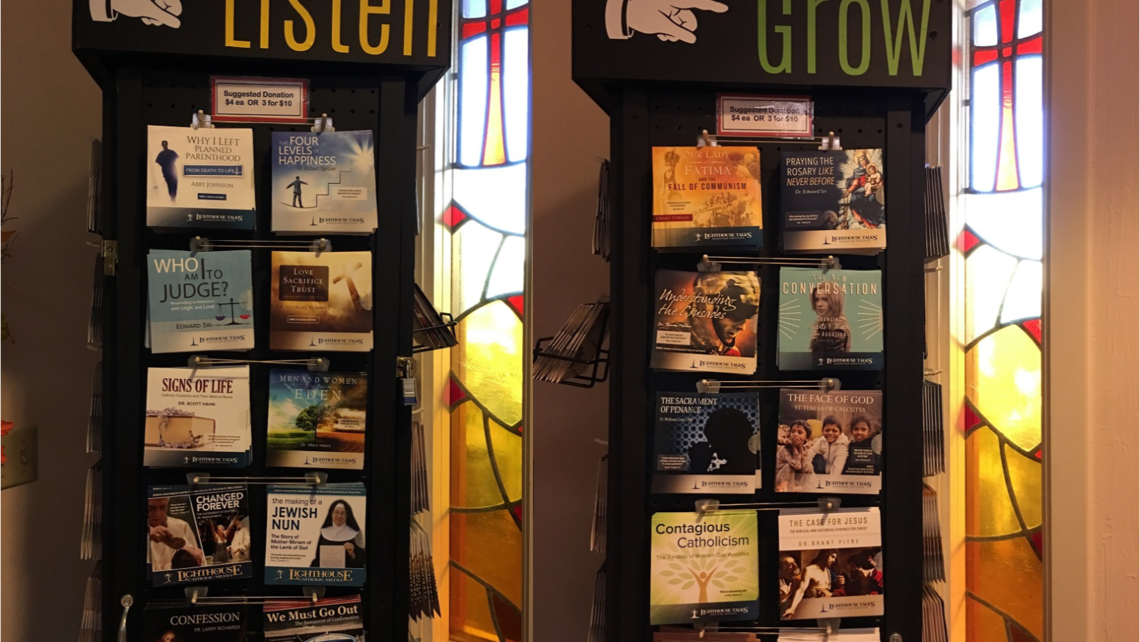 Don't Forget!
There is a huge selection of excellent Catholic audio talks on CD are available on the kiosk in the church office lobby, including the FORMED "Pick of the Week"
Pick up 3 for $10.  When you're done listening to them, pass them on to a friend!