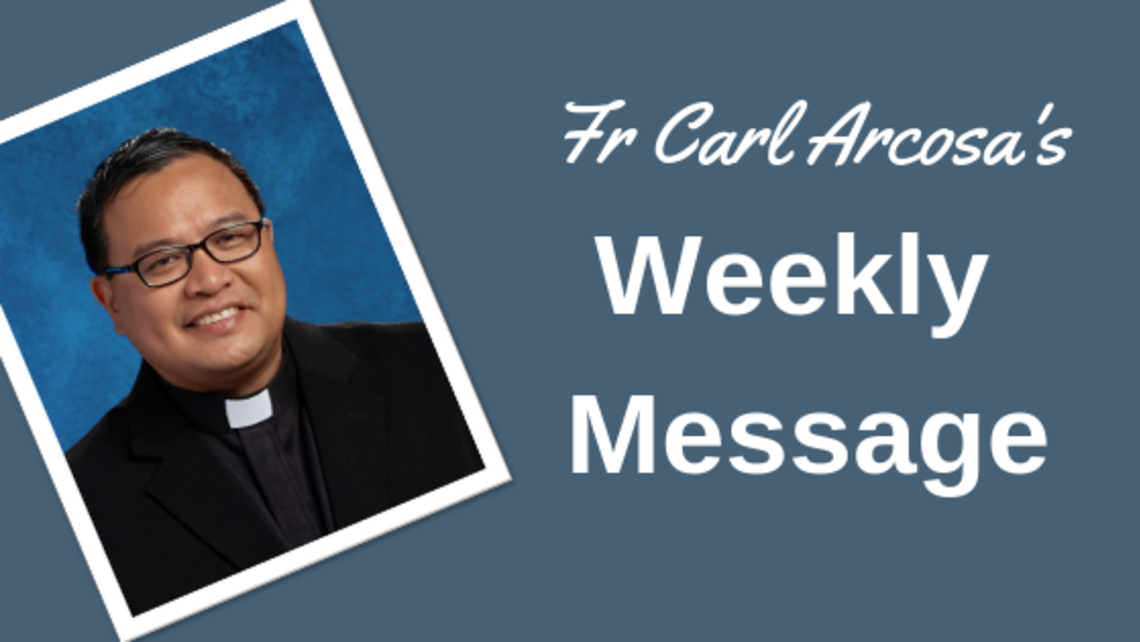 Dear St Michael Family,
In his 1965 encyclical, Mense Maio, Pope Paul VI identified the month of May as an opportune time to incorporate special prayers for peace into traditional May devotions. But why May?
The tradition dates all the way back to the ancient Greeks who dedicated the month of May to Artemis, the pagan "goddess" of fecundity. Romans also claimed May to honor Flora, their "goddess" of blossoms. They celebrated "floral games" at the end of April and petitioned Flora's intercession for all that blooms. In medieval times, a tradition arose of expelling winter at this time of year, since May 1 was considered the start of new growth. It is the tradition of the Church to sanctify and build upon old practices, rather than eradicate them, so May quickly became a 30-day devotional celebration to our Blessed Mother.
May Devotion
There is no firm structure of the May devotion, but there are common elements: singing Marian hymns, readings from scriptures and hearing homilies focusing on Mary. It is also typical for Catholics to offer to Mary pilgrimages, visits to churches dedicated to her, little sacrifices in her honor, periods of study and Rosary prayers during this month. The last day of the devotion on May 31 is often followed by a solemn procession, during which a statue or portrait of the Virgin Mary is carried back into the church. Some May devotions may take place outside in nature, especially flower gardens.
The May Altar
One familiar May devotion is the May Altar, whether in a church or in the home. The altar usually includes a picture or statue of Mary, candles and flowers.  Families gather around the May altar to pray the Rosary together. This specific devotion has been supported be several popes including Pope Pius XII in his encyclical Ingruentium malorum:
"The custom of the family recitation of the Holy Rosary is a most efficacious means. What a sweet sight - most pleasing to God - when, at eventide, the Christian home resounds with the frequent repetition of praises in honor of the High Queen of Heaven! Then the Rosary, recited in the family, assembled before the image of the Virgin, in an admirable union of hearts, the parents and their children, who come back from their daily work. It unites them piously with those absent and those dead. It links all more tightly in a sweet bond of love, with the most Holy Virgin, who, like a loving mother, in the circle of her children, will be there bestowing upon them an abundance of the gifts of concord and family peace."
Rosary Gatherings at St Michael's
Please continue to attend our Rosary for peace and life at 7:00 pm every evening in May in the Courtyard. Bring a candle, Rosary beads and flowers for a floral offering. Your whole family is invited!
Throughout the year
We gather at 7:00 am in the Church to pray the Rosary, Monday through Friday.  Also, we meet in the chapel after the 8:30 am Mass, Monday through Saturday.  There are numerous groups that pray the Rosary in the Chapel in a variety of languages.  Visit our Rosary page for more details.
Praying along to a recorded Rosary is a great way to learn the Rosary, or to mix up your regular Rosary routine.  Listen at home with your family, while on a walk or in your car while you commute.  There are many rosary podcasts or audio downloads that you might find useful; do a bit of searching to find one that you like.  You also have available to you free audio rosaries at FORMED.org, on the St Michael's "Community" tab.
Lastly, as a parish we will take several weeks in July and August to prepare ourselves for a consecration to Jesus through Mary, leading up to the Solemnity of the Assumption of the Blessed Virgin Mary on August 15.  Stay tuned for more information!
May our Blessed Mother bring the peace of her Son to you and your family.
Fr Carl