January 24, 2019 - 12:08pm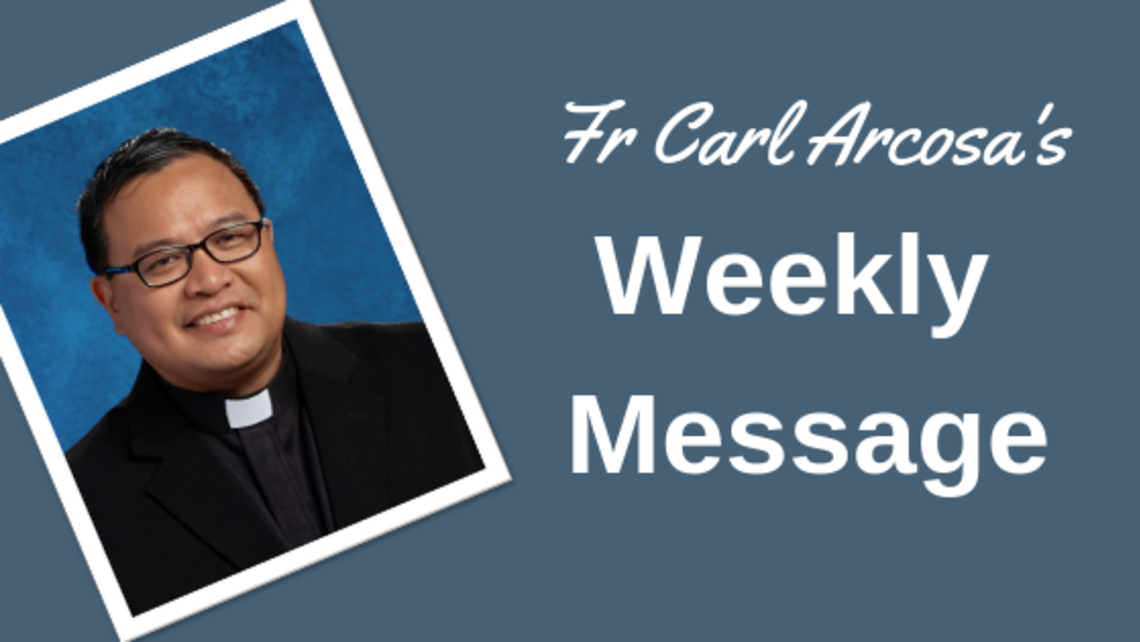 New Devotions at St Michael's
Dear St Michael Family,
Devotion to saints, especially to the Blessed Virgin Mary, is a key characteristic of Roman Catholicism. Catholic devotions have various forms, including formal prayers, activities or practices. Examples of formal prayer devotions include praying the Rosary, the Stations of the Cross or nine-day prayers called "novenas".  Devotional activities include visiting the Blessed Sacrament in the Adoration Chapel, participating in First Friday Sacred Heart of Jesus Masses, attending a spiritual retreat or traveling on a pilgrimage. Common devotional practices are wearing a scapular, mantilla (chapel veil) or saint medals. Venerating saintly images by pausing for a moment of prayer in our lovely Guadalupe grotto, or at the painting of the Divine Mercy image, are also popular.
While the Catholic Church considers the Mass as central to our lives as Catholics, Mother Church also encourages us to cultivate personal devotions. They are touchstones for our daily spiritual life, anchors that keep us rooted to our life in Christ.
The constitution Sacrosanctum Concilium states, "The spiritual life, however, is not limited solely to participation in the liturgy. ... Popular devotions of the Christian people are to be highly commended, provided they accord with the laws and norms of the Church, above all when they are ordered by the Apostolic See."
This year, I would like to sustain our devotional life as a spiritual tool for faith formation. As present, we have the following:
· 24/7 Perpetual Eucharistic Adoration
· First Friday Mass: Devotion to the Sacred Heart of Jesus and 3pm Chaplet of the Divine Mercy with Holy Adoration
· Divine Mercy Chaplet at 7:30 am in the Church and 9:15 am in the Adoration Chapel, Monday-Saturday
· Group Rosary at 7:15 am in the Church and 9:15 am in the Adoration Chapel, Monday – Saturday.  Also in Spanish at 6:30 pm on Saturdays and 12:10 pm on Sundays
· Guadalupe celebrations from December 9-12
· Posadas December 16- 24
· Filipino Simbang Gabi Masses
· Stations of the Cross on the Fridays of Lent
· Portuguese Pentecost traditions
· Corpus Christi procession
During my stay here as your Pastor, I would like to add the following devotions to our annual calendar:
· First Saturday Novena to Our Lady of Fatima
· Monthly Novena Mass for Our Lady of Guadalupe
· 1st Wednesday gathering to pray the Rosary and blessing of statues, rosaries, medals
· Feast of Santo Nino on the 3rd Sunday of January
· Divine Mercy Novena before Divine Mercy Sunday
· The month of May, dedicated to praying the Rosary for World Peace
· Feast of San Lorenzo Ruiz de Manila on the 4th Sunday of September
· September 26-28 for a Triduum of Masses in honor of St. Michael the Archangel, our patron saint
· The month of October, dedicated to praying the Rosary for the protection of life and an end of abortion
So, I challenge you! What new or renewed personal devotion will you explore in 2019 to grow in your discipleship?
May God bless you and your families.
Fr Carl
Pastor