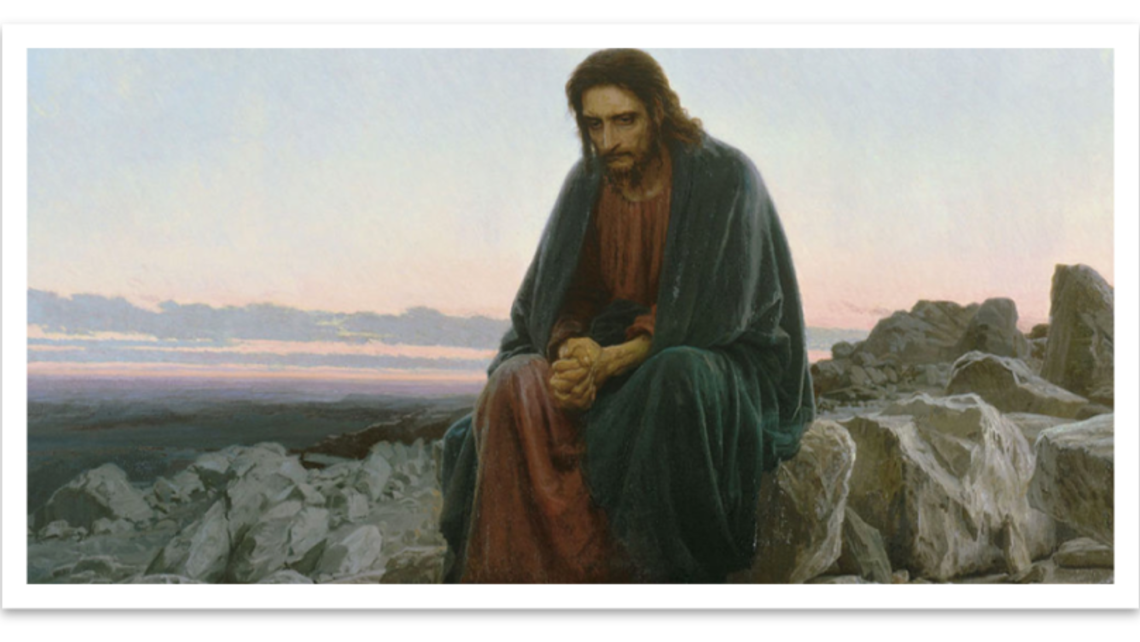 Prayer Meditation for March 10
Prayerfully put yourself in today's Gospel reading.
Imagine that you are present in the desert; you witness Satan tempting Jesus and Jesus faithfully resisting each of the three temptations. Next imagine that each temptation is presented directly to you. The devil tells you that (1) you are not really a child of God; (2) you can have anything you want in the world by turning away from God, and (3) you don't have to follow God's plan for your life but can choose an easier way instead. How would you respond to each of these temptations?
Resolution
Prayerfully consider which of these temptations is most difficult for you to resist. Why is it? What can you do this week to resist this temptation more in your life?
Need Prayers?
The Parish Prayer Team of over 70 members receives a list of prayer requests to lift up throughout the week.  Let them pray for you too: Email Prayers@StMichaelLivermore.com
Drive Through Prayer is open Monday-Friday during Lent from 5:30-6:30 pm. Just pull up to our courtyard and a prayer team will meet you at your car and pray with you and for you.
The Book of Intentions in the Adoration Chapel, just to the right as you enter, is also a place where you can write your prayer requests for the Adorers to lift up.