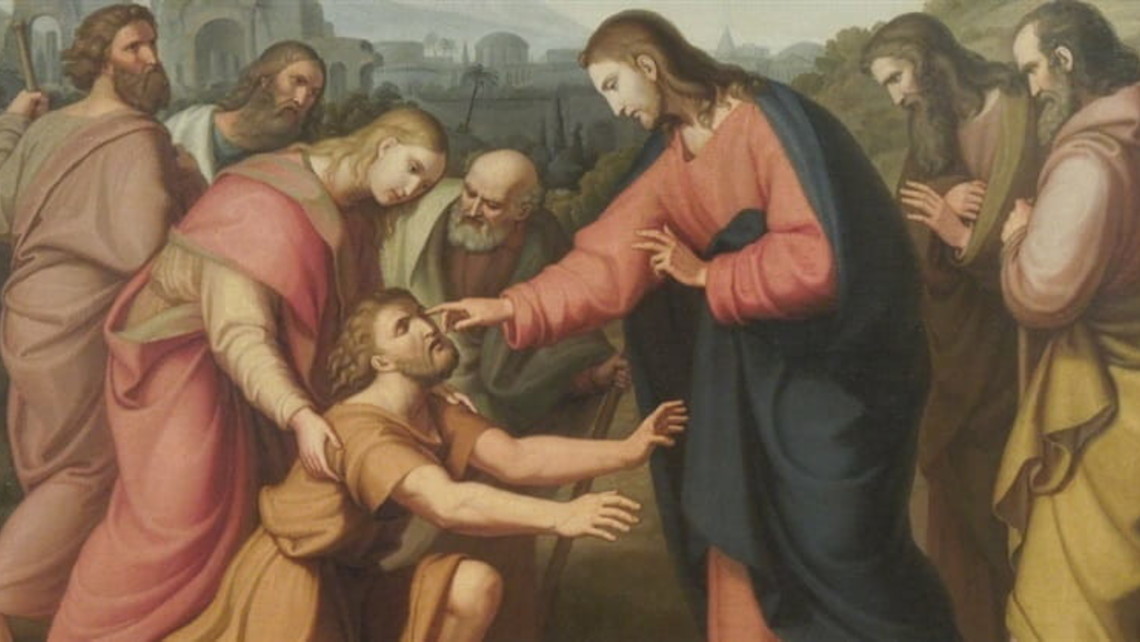 Lectio Divina Prayer & Resolution
Imagine that you are with the blind man who was cured when Jesus comes to find him.
You hear Jesus ask, "Do you believe in the Son of Man?" and you hear the man respond, "I do believe, Lord." Now see Jesus turn toward you and ask you the same question. Do you believe that Jesus is truly the Son of Man? How do you respond to Jesus? What do you think he might say to you in return?
Resolution
We all need to ask ourselves the hard questions about our beliefs so that we can grow and mature in our faith. This week, consider Jesus' question, "Do you believe in the Son of Man?" and ask that he help you come to a greater understanding of who he really is and that you live your life more in union with him.
Special Intentions
For the members of our Elect, who are in the final preparation for the Sacraments of Baptism, Confirmation and First Communion that they will receive at Easter Vigil:
Holly Wilkins
Mali Muniz
Anthony Pinzon
Orlando Alvarez
Jules Rosa
Edwin Gomez Aguilar
Carolyn Tran
Anna Tran
For all those who have come to Drive Through Prayer, especially those without faith, who are far from God, who are hurting and in despair.
For the repose of the souls of those who have died, and for the comfort of their friends and family.  For funeral information, please see StMichaelLivermore.com/Funerals
Submit your prayer requests to our growing prayer team at Prayers@StMichaelLivermore.com