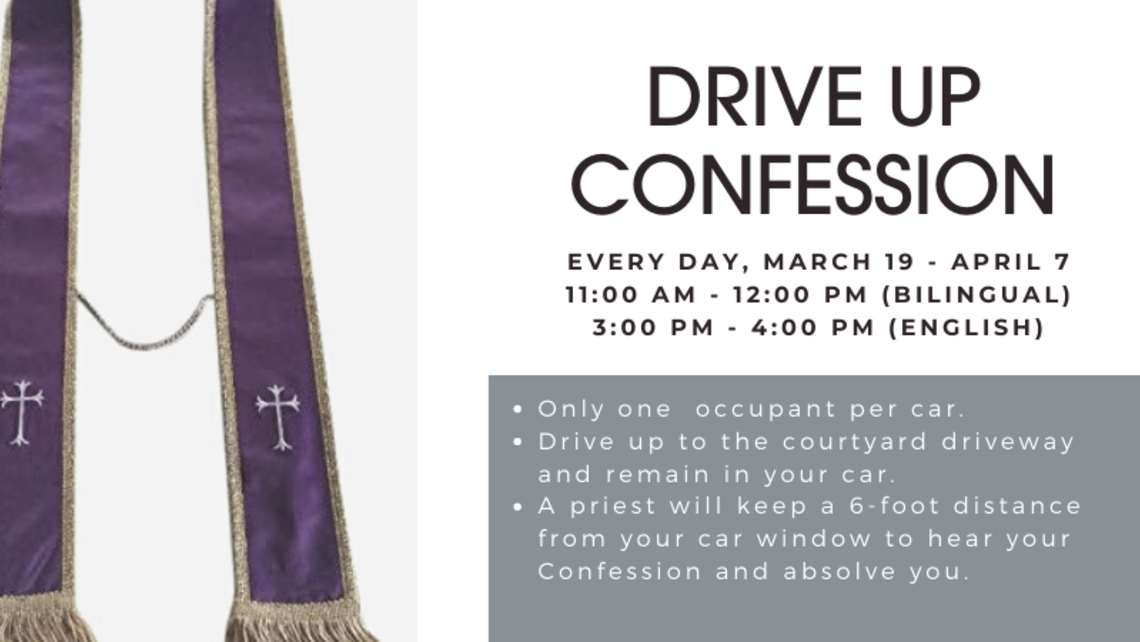 Every day, March 19 - April 7, weather permitting
11:00 am - 12:00 pm (Bilingual) 
3:00 pm - 4:00 pm (English) 
Only one occupant per car.
Drive up to the courtyard driveway and remain in your car. 
A priest will keep a 6-foot distance from your car.
From your car, call the number provided on the sign.
A priest will answer the call and hear your Confession right outside your car window.