September 18, 2018 - 12:08pm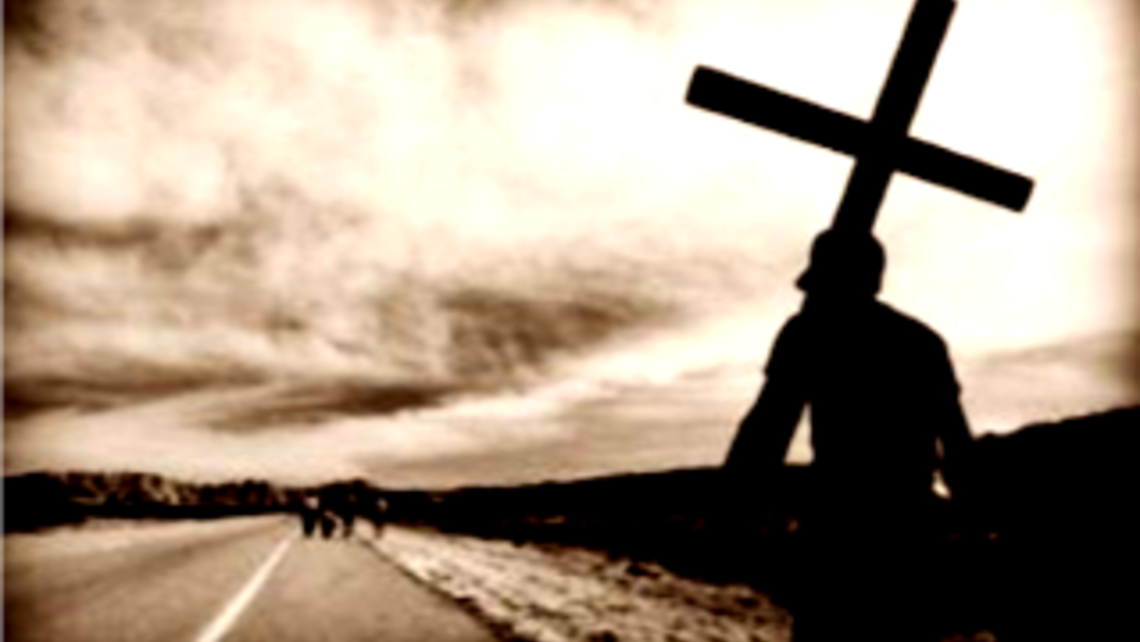 Scripture Reflection for the Twenty-Fifth Sunday in Ordinary Time
In this week's Gospel, Jesus is nearing the end of his journeys with his disciples.
Soon after these events, he will turn towards Jerusalem to face his Passion. He is beginning to pull his Apostles aside for intimate moments, revealing more deeply his heart, teachings, and mission on earth.
The Apostles have spent almost three years with Jesus, but here it is evident that they still don't fully know him. It can be challenging to watch them misunderstand Jesus so many times, but we can relate to them more than we realize. Because Jesus is God, there will always be things about him that we cannot fully understand because our minds are finite. Moreover, the ways of God are not like our ways. His kingdom, his mission, and his promises aren't what we expect.
The logic of the Gospel is the logic of God, not of humans. Today, Jesus wants to pull us aside for an intimate moment to reveal his heart more deeply to us and to teach us his logic that will lead to our true joy, just as he did for his Apostles.
First Reading Reflection
It may seem odd to read a quote from the wicked, or ungodly men in the Book of Wisdom. In the ancient world, the wise men understood the reason behind things and ordered all things in their lives rightly, or prudently. Knowledge of the highest or first cause would bring the greatest wisdom. Consider that God is the First Cause of all things and that knowing more about God would necessarily mean understanding more about everything that he has created. In short, the religious person who strives to know more about the God he or she loves will generally be the wisest. So, it is that the saints are often revered as much for their wisdom as their goodness. To be good, however, one must also understand the absence of goodness—wickedness—in order to avoid that which is wicked.
As the "just one" in the book of Wisdom is associated with Jesus, so also "the wicked" are often associated with those who oppose Jesus's ministry. Compare our reading this week with those who revile him at the foot of the Cross in Matthew 27:39-44. The Church sees the Passion of Jesus as fulfilling the poor treatment of the "just one" by "the wicked" as described here in the book of Wisdom. This book is worth a thorough reading for its faith-filled assertion of the final victory of good over evil and life over death.
Second  Reading Reflection
In the second reading, Saint James addresses the question of why there is so little peace in the world. Peace, he tells us, is not found in the pursuit of what the world offers us, but in heavenly things. It is found in "wisdom from above." The world often talks about discovering peace, but no one can deny that we still live in a world filled with turmoil and chaos; the evidence is too obvious and too immediate to deny. We live in a world that is marked by conflict. There is conflict in global matters, at the national level, and even in local communities between friends and families. Somehow, our pursuit of peace has fallen far short of the mark.
This lack of peace, as history shows us, is rooted in man's desire for what he does not have. In itself, this desire is not bad. We should be motivated by the desire to receive those things that God has waiting for us. Nevertheless, we place things such as material goods, sensual satisfaction, and recognition before God. Because temporal things can never fully satisfy us, we grow frustrated and become jealous of one another, which leads us into open conflict.
As Christians, we see things differently. The wisdom of God is timeless. All peace begins within the soul of the individual person, because she is given entirely to the service of God. Peace cannot begin anywhere else. Peace of soul, as spoken of by St. James, is the only peace that can ultimately bring lasting peace. God's ways are not our ways. If we truly desire peace of soul, we should surrender our desires to God and look for his peace, not the peace of the world.
Gospel Reading Reflection
Even though Jesus just told the disciples that he is going to the sacred city of Jerusalem to suffer ridicule and death, they choose to spend the journey talking about which among them is the greatest. They are not thinking with the mind of the Lord. Why do the disciples fail to realize the nature of the journey to Jerusalem and the cross? Once we lose sight of the destination or goal of our journey, we usually get lost. This is what happened to the disciples spiritually. As they traveled to Jerusalem, they were thinking of power, namely, those who had the most importance among themselves. We, like the disciples, can lose sight of the real spiritual significance of life and the Father's call for us, if we do not remain in the presence of Jesus as we journey toward the heavenly Jerusalem. The disciples teach us that we must stay with Jesus if we want to be with him in Heaven.
Join the Discussion
The logic of the Gospel includes the Cross. If God were only concerned with our present life, then allowing suffering in our lives would not make sense. But God is fundamentally concerned about our eternal life! Our way to heaven is through Jesus Christ, by uniting with him in his suffering and death so that we can rejoice with him in his Resurrection and ours.
As you watch the short Opening the Word video on StMichael.FORMED.org, reflect on how you can embrace the Cross in your daily life. Share your answers to the following questions with a family member or friend or in the online St Michael Discussion group.
What are some of the differences between the kingdoms of this world and the kingdom of God?
How would you describe the logic of the Gospel based on the readings today and your other knowledge of Scripture?
Who are the people you encounter in your everyday life? How can you think of these people as an integral part of your growth in holiness? Loving them will require you to pick up your crosses and grow in virtue.
What are some crosses you have right now that you could begin to carry out of love for those in your daily life?
Reflections reprinted here with permission from Augustine Institute.